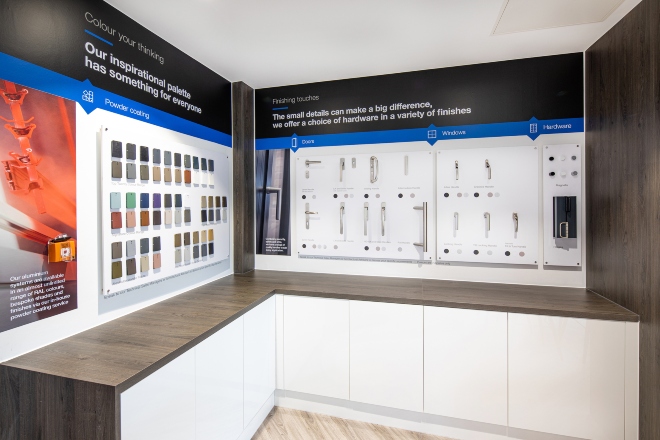 Senior Architectural Systems is opening its doors – and windows- to invite its fabricator and specification customers to visit a new dedicated showroom space at the company's UK headquarters in South Yorkshire.
Senior has invested in its Denaby site to create a welcoming and informative space for meetings with its supply chain partners, with Senior's own aluminium fenestration systems helping to create a light and airy interior. Benefitting from full conferencing facilities, the showroom features a number of Senior's most popular aluminium window and door systems which can be viewed and operated so that those working with the system can see them in action.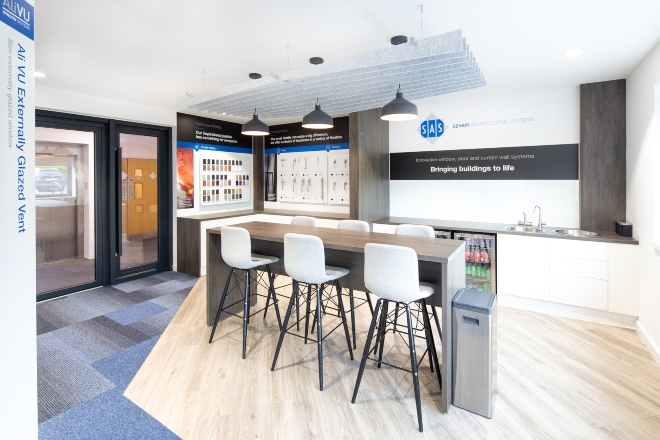 Each of the window and door displays are supported with 'at a glance' product information including lowest achievable U-values and Window Energy Ratings. Visitors can see Senior's patented low U-value PURe® aluminium windows and PURe® SLIDE aluminium doors in situ, as well as being able to see for themselves the impressive scale of the PURe® Commercial Door – Senior's largest and strongest door system to date. Examples of some of Senior's other most popular systems are also on show, including the Ali FOLD and Ali SLIDE doors and Ali VU aluminium windows, as well as its SF52 and SF62 aluminium curtain wall systems.
Various wall materials, including brick slips, have been used to showcase Senior's aluminium fenestration solutions in a variety of different settings and further displays provide examples of the high performance hardware products available. The new showroom also features information on the most popular colour palettes for aluminium fenestration systems, with all finishing requirements undertaken at Senior's state of the art powder coating facility which is located at the same site.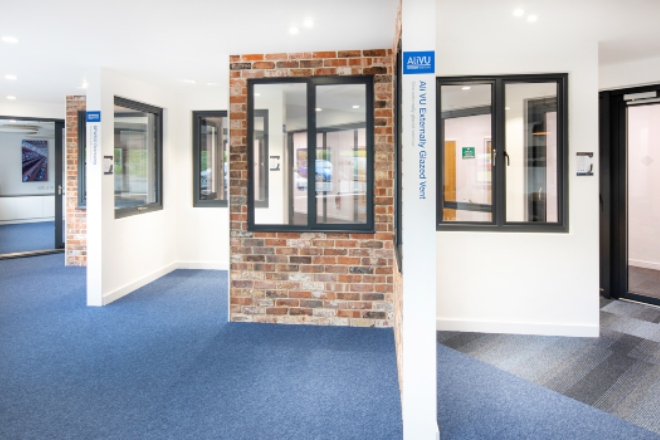 Last but by no means least, Senior's new showroom also includes a refreshment area for hot and cold drinks so whether you come to view, or just for a brew, there's always a warm welcome guaranteed.
To arrange a visit to Senior's new showroom, please contact your regional technical sales manager or architectural advisor. Alternatively, please get in touch by emailing enquiries@sasmail.co.uk or calling 01709 772600