Looks matter. Which is why we offer all our fenestration systems in a wide variety of colours and finishes.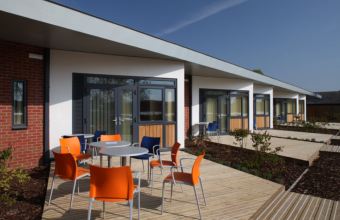 With one of the largest and most technically advanced coating facilities in the UK, we can guarantee cost-effective, highly efficient and time sensitive turnaround, helping you to meet deadlines without compromising on quality.
The result? Extra creative scope for architects and durable, low maintenance systems. Giving excellent lifetime value for money and keeping clients happy.
Quality guaranteed
Featuring state-of-the-art vertical and horizontal lines and a full pre-treatment facility, Senior Coating Systems is accredited to ISO 9001, ISO 14001 and ISO 45001.
We are an approved applicator of AkzoNobel, Syntha Pulvin and Tiger Coatings
All coatings come with a 25 year warranty.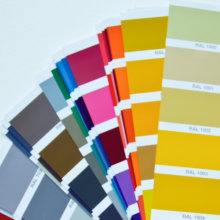 Colour adds character
Choose from a full range of standard RAL colours and if you have a specific colour in mind, we can colour match for a bespoke solution.
You can even choose to have dual colour, with different colours on the exterior and interior surfaces.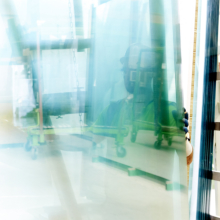 Coatings for durability
Aluminium Systems can be coated with polyester powder paint to BS EN 12206-1 in a gloss, satin or matt finish. Surface finish is at 40 microns standard, or enhanced to 60 microns for marine environments, in accordance with ISO 9001, ISO 14001 and ISO 18001.
Hybrid Systems wood are provided with a clear lacquer coating.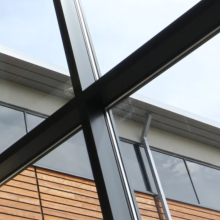 Finishes with shine
If you prefer a metallic look, Aluminium Systems can be provided in a choice of finishes:
Anodised and Anolok finishes are to BS3897: 1991 to a minimum of 25 microns (AA25), supplied in either satin or polished finish in a limited range of colours.
Mill finish.
Environmentally sound
We are committed to caring for our environment, so we make sure that all by-products from the coating process are separated, cleaned and recycled.
Investment in a new waste reducing paint line which reuses waste powder will save 22 tonnes of waste being sent to landfill every year.