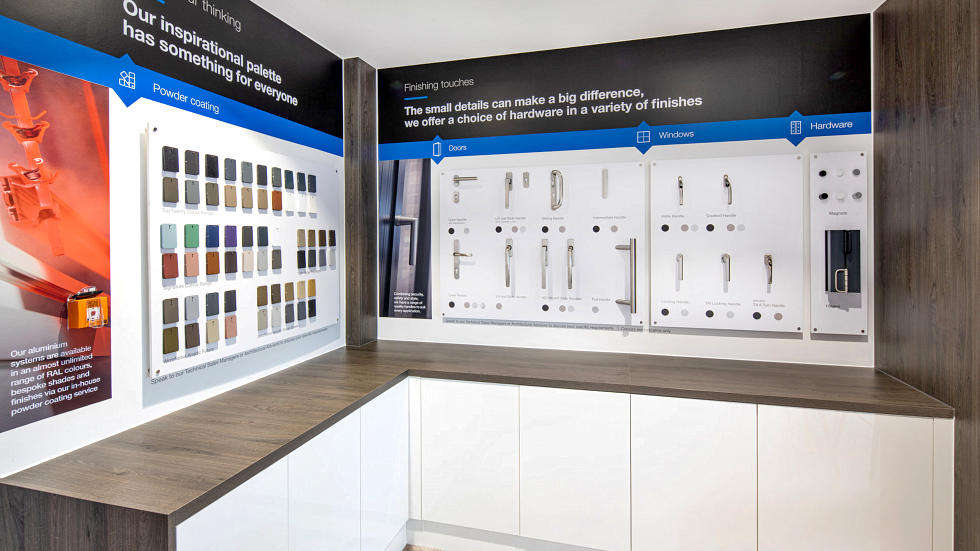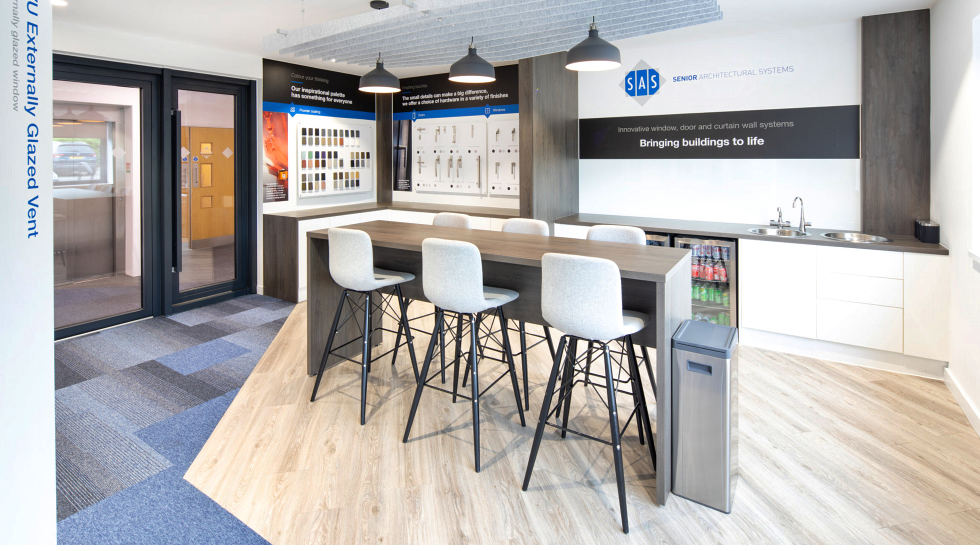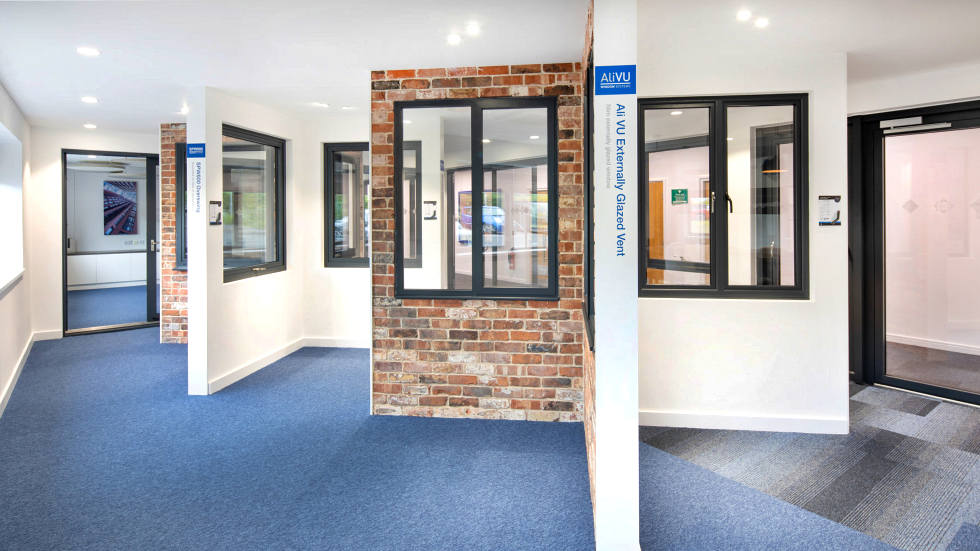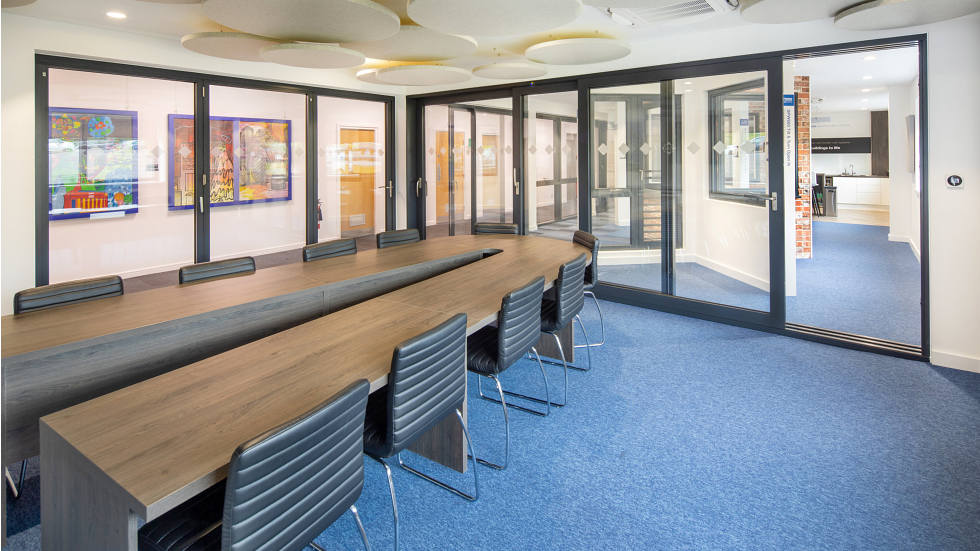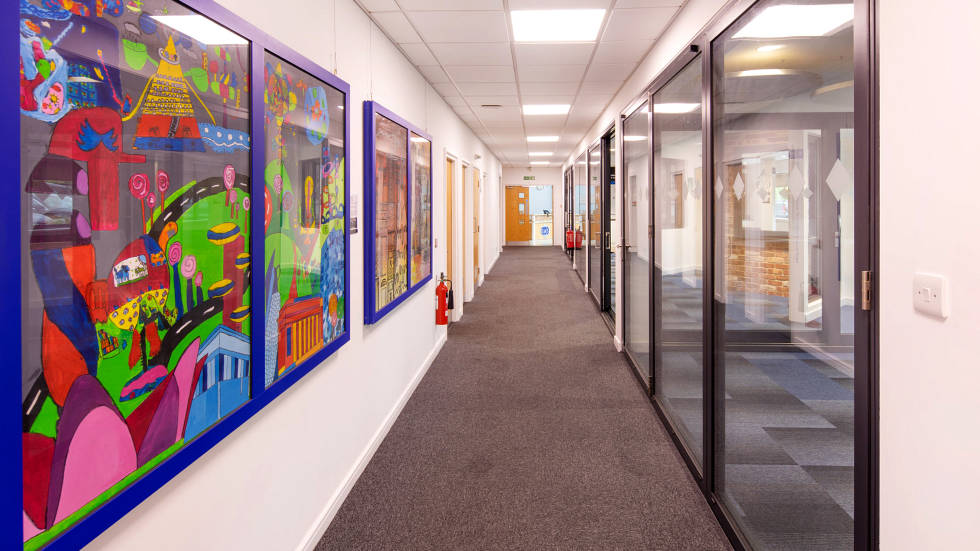 Visit our dedicated showroom at our Head Office near Doncaster, South Yorkshire
to see our large range of innovative aluminium window, door and curtain wall systems
Our showroom has a large selection of our aluminium systems on display including our patented low U-value PURe® windows and PURe® SLIDE doors along with our impressive PURe® commercial door which is our largest and strongest door system to date.
Alongside this, we have a range of windows and doors on display including…
Further displays provide examples of our high-performance hardware products available along with a fantastic display showcasing a selection of our most popular colours that we can paint on site in our state-of-the-art powder coating facility.
Our showroom also includes conferencing facilities and a refreshment area for hot and cold drinks, so whether you come to view, or just for a brew, there's always a warm welcome guaranteed.
Visit Us
To arrange a visit contact us on…