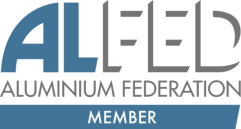 We are member of the Aluminium Federation whose mission is to expand the market for aluminium products in the UK and to promote the interests of the Members of the Aluminium Federation. Membership gives us access to a range of industry-specific training courses run by ALFED as well as industry and political events, plus regular innovation and Health and Safety Executive meetings.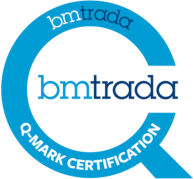 A range of our windows and doors are Exova Q Mark Certified, which is the ultimate endorsement of a product's performance and gives specifiers greater confidence in our products. It means that they have been rigorously tested and found to comply with British Standards to provide protection from intruders and the elements, whilst continuing to operate effectively and with minimal maintenance. The enhanced security certificates provide reassurance that our windows and doors are consistently manufactured to a high quality. Many of our fabricators are also Q Mark Certified.

We are members of The Centre for Window and Cladding Technology (CWCT) which is a leading information provider and trainer in the field of building envelopes and glazing. We also help CWCT to set industry standards and publish guidance for the industry. CWCT standards have now been adopted by NBS and NHBC. A range of training courses from 1-day courses to a master's degree are provided by CWCM, which our employees are able to attend, to make sure they have all the knowledge and skills they need.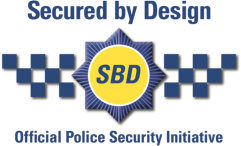 Secured by Design (SBD) is the flagship UK police initiative to help 'design out' crime through the use of high-quality, innovative products and processes. The principles of SBD have been proven to reduce the risk of crime and the fear of crime, by improving the security of buildings and their immediate surroundings to provide safe places to live, work, shop and visit. To achieve SBD status our products had to adhere to rigorous test standards required by the police. A full list of our products which have been awarded 'Police Preferred Specification' status for their high level of security can be found here.

As members of The Council for Aluminium in Building, we are committed to the maintenance and development of quality within the industry, by promoting and maintaining a high standard of workmanship in all aspects of our business. As part of the CAB Technical Committee we are also able to influence future Regulations & Standards to encourage the increasing use of aluminium products in both residential and commercial applications.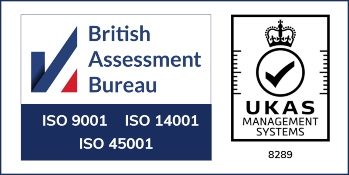 As a company Senior uses an integrated management system (IMS) which brings together all our Quality (ISO 9001), Environmental (ISO 14001) and Health & Safety (OHSAS 18001) systems and processes into one complete framework. This enables us to work as a single unit with unified objectives of providing high quality products and services and reducing our impact on the environment whilst ensuring the health and safety of staff, customers and suppliers. We have been assessed independently and are regularly inspected to make sure that we continue to meet these management standards.

Technical product information for all our products is included in NBS Source, a dedicated section of the NBS specification system, which is used by most architectural and design practices in the UK. This means that designers, architects or contractors can instantly add our products into a project specification.

Continuing Professional Development (CPD) is a mandatory requirement for architects. We have developed two CPD seminars as part of the RIBA Core Curriculum, to inform and educate specifiers and architects on issues, technologies and innovations in fenestration. These have been rigorously assessed by RIBA and are worth double CPD points to RIBA Chartered Architects. As part of RIBA CPD Providers Network, we regularly present our RIBA-approved CPD material to architects and construction professionals at RIBA CPD Roadshows held across the UK each year. We can also deliver our CPDs at your offices.