If you want to get noticed in the world of architecture, you need to make a BIG entrance. Even better, an award-winning entrance. So here are our 7 secrets to designing an award-winning entrance, that will open new opportunities and make you stand out from the crowd.
1. Think Big
Big is the new Black – as far as doors are concerned that is. Big doors are definitely on trend for 2019. In fact, the trend for large entrance doors began as far back as May 2016 when Apple opened its new store in Union Square, San Francisco. With 42 ft tall sliding glass doors that open up to give an entrance 40 ft wide, these were probably the world's largest glass doors and truly a sight to behold. A worthy winner of an Award of Merit 'Landmark Structures' by the Structural Engineers Association of Northern California.

The trend carries over into the residential market too with bifold sliding doors now making it possible to open up an entire wall. More and more homeowners are choosing to bring the outside in and vastly increase their living space to include patio and garden areas by installing folding patio doors.
At Senior we have answered the market's demands for larger doors with the launch of our PURe® commercial doors which perform perfectly up to a maximum leaf size of 1400mm x 3000mm and 180Kg.
In the residential world, we have also introduced our Ali FOLD Heavy Duty bifold door which allows leaf sizes of 1300mm x 2400mm with a maximum leaf weight of 125Kg.

2. Think beautiful
A wall of glass doors makes a visually stunning entrance. So, the last thing you want to do is spoil the view with thick, clunky door frames. The beauty of choosing aluminium frames is that because aluminium is such a strong metal (it has a far better strength to weight ratio than steel) the frames can be made super slim to allow maximum daylight and the widest views.
Take our new PURe® commercial door, which has a System depth of just 75mm front to back and slim sightlines of just 130mm on a single door and 164 on a double door (rebated). Or our Ali FOLD bifold door with sightlines of just 110mm for the stile and outerframe and 166mm where two door leaves meet.
Both look stunningly elegant yet have the strength to take extremely large leaf sizes.
Add to that a variety of finishes from anodized to powder coated in an almost infinite range of colours and you have an unlimited choice of design options.
Of course, you may decide to go for a more natural look. Here our Hybrid range of doors provides the perfect answer with aluminium externally for durability and low maintenance with engineered timber internally for a natural look and feel.
3. Think Strong
However beautiful your entrance doors, if they're not strong, you could find yourself having to replace them far too soon. That's where aluminium doors really come into their own. Aluminium frames are not only light but also very strong, in fact, they have a far better strength to weight ratio than steel frames.
It is the strength of our aluminium frames that allows us to offer door leaf sizes of up to 1400mm x 3000mm for our PURe® Commercial Door. For added strength and durability, a tie rod is also available with square cut bottom rails and hinges are made of steel.
Make sure that any doors are fully tested to BS6375 Part 2 Operation & Strength. This essential British Standard puts the door through a rigorous series of tests including a cycle test of opening and closing the door 50,000 times to check the durability of the door mechanism. Other tests include mechanical strength and impact resistance.
To check for weather tightness, doors should also be tested to BS6375 Part 3 Annex A – tests include air permeability, water tightness and resistance to wind load.

All Senior doors are tested to both BS6375 Part 2 and Part 3 Annex A and pass with flying colours.
4. Think energy saving
As door sizes increase, the potential for energy loss also increases. That's why it's important to also consider the thermal efficiency of any doors in your design. "But if the doors are continually opening, especially in high traffic areas, does thermal efficiency really matter?" I hear you say. Well "Yes" actually it does. Most buildings have several hours a day when external doors do not open at all – usually overnight. Having thermally efficient doors will help to keep the heat in overnight until the building reopens the following day. For low traffic areas and internal doors, thermal efficiency becomes even more important in keeping the heat in and the energy bills down. In fact, a survey of building team professionals by 'Building Design & Construction', ranked energy and thermal efficiency as the most critical functional feature of entry and door systems.1
Our new PURe® Commercial Door is the only commercial door available worldwide to feature the innovative patented PUR (expanded polyurethane foam) thermal break. With outstanding thermal efficiency PURe® Commercial Doors can achieve U values as low as 0.94W/m2K when calculated as a CEN Standard door.
5. Think Secure
Whether it's the latest high spec cars in a Mercedes Benz showroom or sentimental memorabilia in your own home, security is equally important. Make sure that all door products are Security tested to PAS24: 2016, have security hardware fitted and are Q-Mark fully certified. If available use multipoint locks for added security.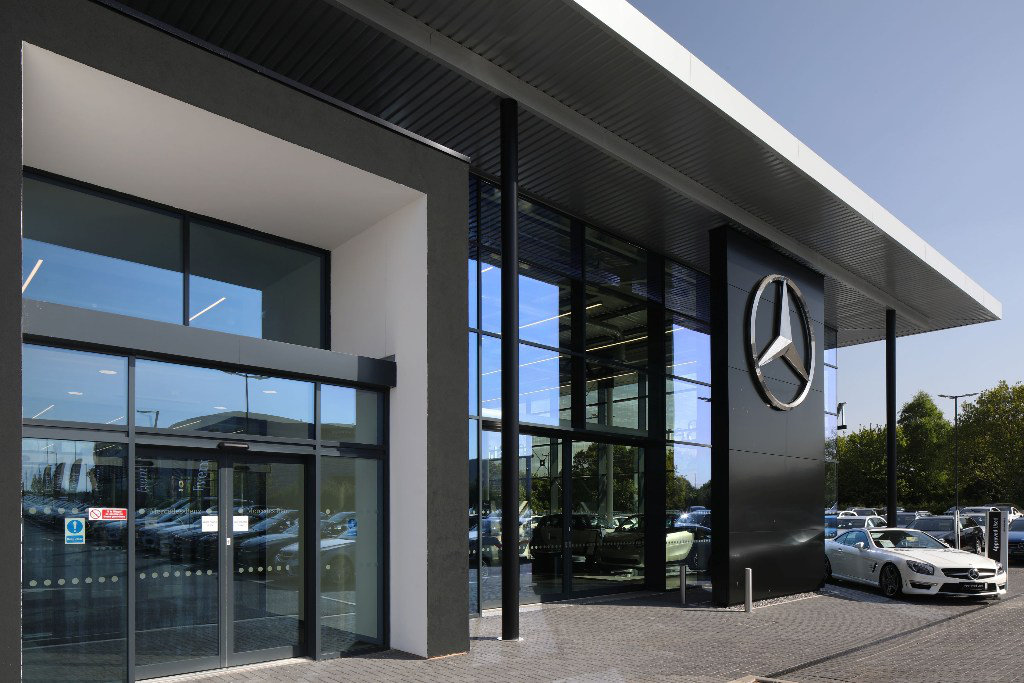 6. Think accessible
Making buildings accessible for everyone isn't just a good thing to do, it's required by The Equality Act 2010. But more than that it can make everyone's life easier. So, when designing an entrance, think carefully about both the people using the building and how the building will be used.
Choose low thresholds when wheelchair access is required, or where heavy items need to be wheeled through the building e.g. in hospitals and warehouses.
Choose automatic doors to make disabled access even easier and for buildings where people may have their hands full when using the door, e.g. in shopping centres, supermarkets, hotels, airports and stations.
Choose push panic doors for emergency exits, to ensure a quick getaway.
7. Think wider
Doors are just one part of making an award-winning entrance. Whether it's commercial or residential, adding a curtain wall can give your entrance a real WOW factor.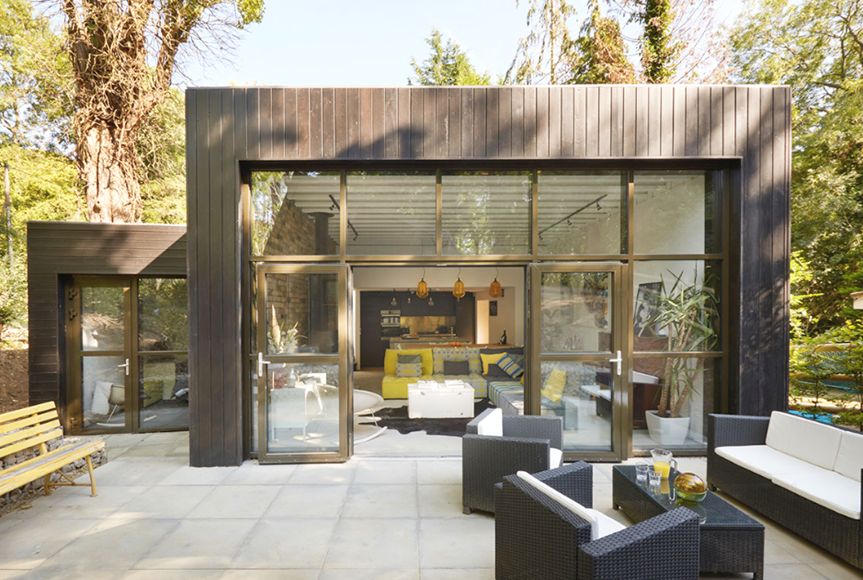 Take Glentowy, in Billericay, Essex, a self-build project by owner-architect David Parsons which was featured on Channel 4's Grand Designs. Designed to give complete privacy with no windows to two sides of the house, Senior's SCW+ curtain wall and SPW600 doors were installed to give an entire wall of glass along the south elevation. This ensured that the building was flooded with natural daylight and extended the living space into the secluded patio and garden area.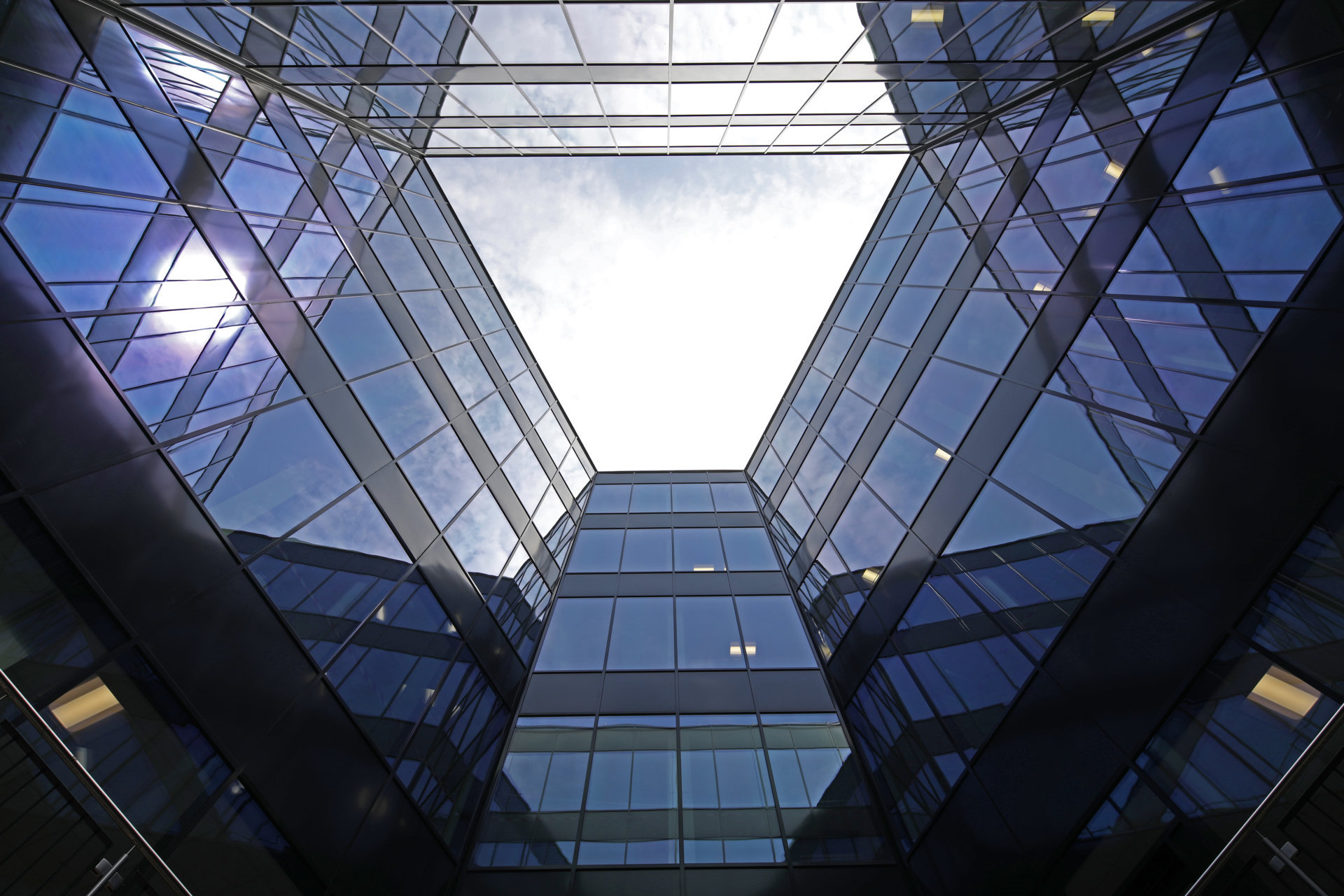 And when it comes to commercial buildings, by adding in curtain walling to your entrance, the sky really is the limit. One of our favourite designs is Leicester's New Walk, a mixed-use development designed by Franklin Ellis Architects, where Senior's SF52 capped curtain walling has been used to create a striking faceted façade and internal atrium
Another is the award-winning Marks and Spencer Ecostore at Cheshire Oaks. It was the addition of Senior's Hybrid Curtain walling to the entrance that led to three prestigious Royal Institute of British Architects (RIBA) awards: the North West Sustainability Award, a North West Award and a National Award, for architects Aukett Fitzroy Robinson.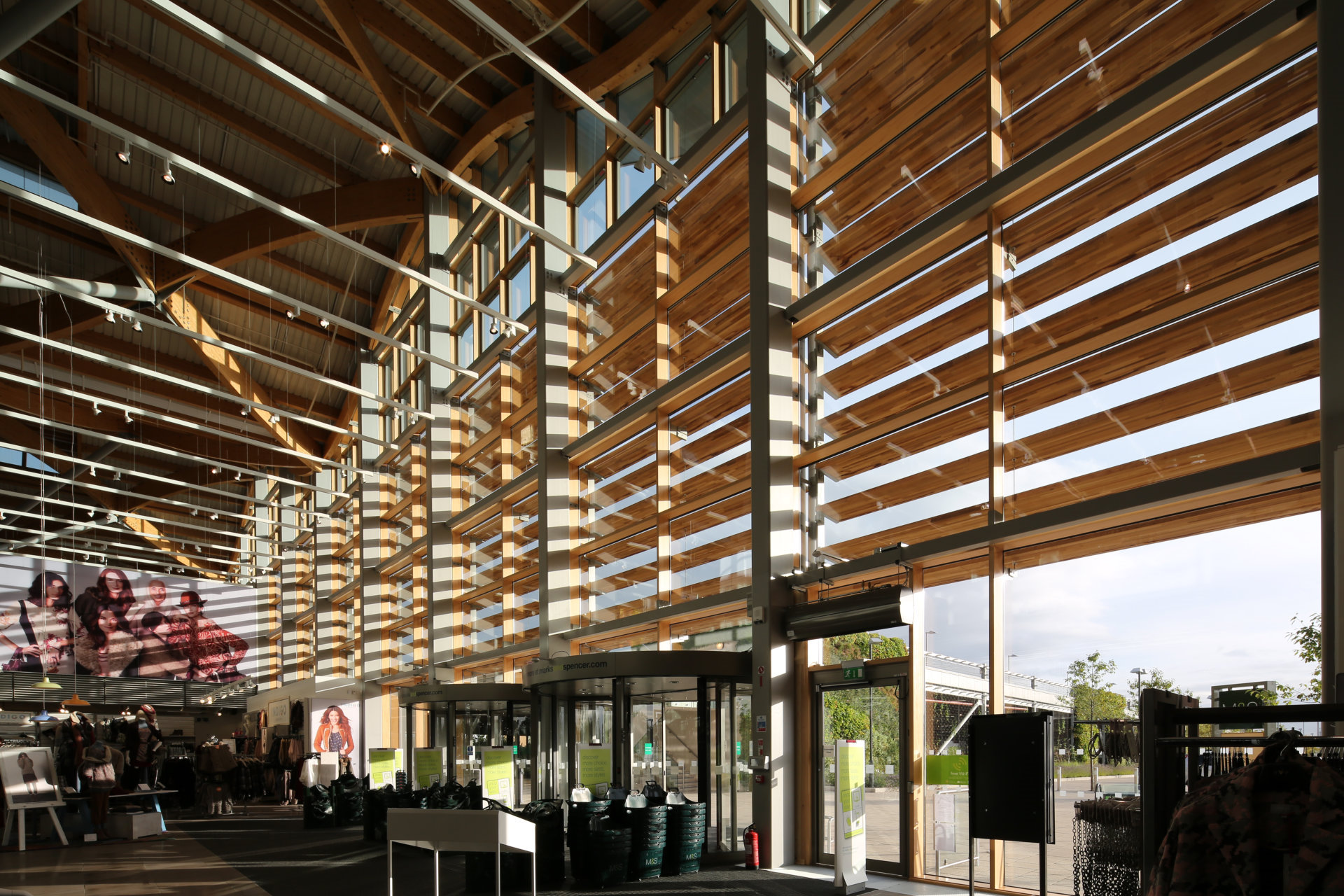 Contact one of Senior's Architectural Advisors
We've let you into our 7 secrets to designing an award-winning entrance. But now here's perhaps the best secret of all – we can help! Simply contact your nearest Architectural Advisor who will be happy to help you turn your design dreams into reality whilst meeting both the client's and main contractor's budgets and requirements.
Reference 1: https://www.bdcnetwork.com/emerging-trends-windows-doors-and-storefronts-aia-course