From the pending changes to the Building Regulations to increasing energy bills, the specification of thermally efficient windows is a hot topic right now. As well as helping to reduce a building's impact on the environment and its operational costs, aluminium window systems that offer excellent thermal performance can also bring stylish solutions, creative thinking and some real tangible benefits to a wide range of projects. In our latest blog, we take a closer look at some of the ways our low U-value PURe® aluminium system is helping to raise standards across the sectors.
Efficient and stylish windows for the residential sector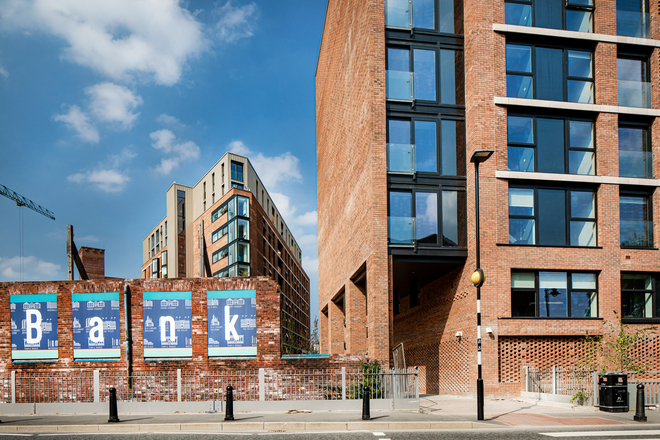 The new changes to Part L of the Building Regulations will see lower U-value targets introduced for both new build and renovation projects. In the domestic residential sector, energy ratings are also important and most homeowners want to be able to reduce heating costs at a time when gas and electric prices are at a record high. UPVC windows have long been the favoured choice of customers looking to improve the efficiency of their homes but have sometimes fallen short in terms of achieving the slim sightlines and the 'less frame more glass' style that many design savvy property owners prefer. Thermally efficient aluminium windows like our PURe® and Ali VU systems offer the best of both worlds and can make a real style statement when used in conjunction with sleek aluminium bi-fold doors. By offering wider views and letting in more light, thermally efficient aluminium windows and doors are a stylish and practical way to connect to an outdoor space and as aluminium is also fully and endlessly recyclable, it's great for the environment in more ways than one.
Smart window solutions for education buildings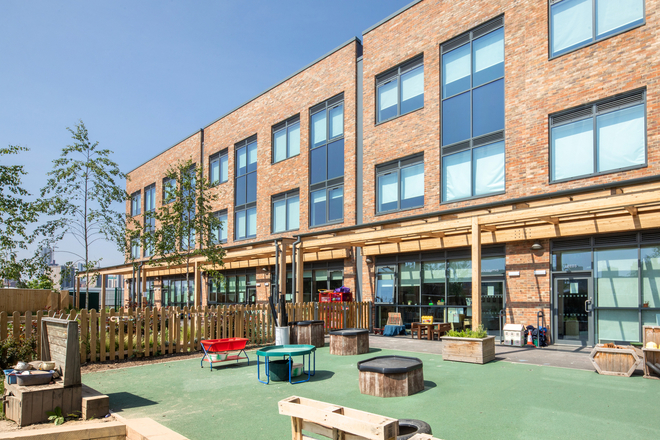 As well as the need to reduce the carbon footprint of this sector, the Government's ambitious long term plans to rebuild and modernise educational facilities across the country has also highlighted the need to reduce operational and maintenance costs. As thermally efficient aluminium systems are durable and require only minimal maintenance, they can offer a cost-effective solution for use in schools, colleges and universities – and even student accommodation projects.
As well as helping to meet the stringent U-values of this sector, Senior's patented low U-value PURe® aluminium window system can also boost design flexibility. By preventing cold air from entering the room, the use of the PURe® system means radiators can be moved from their conventional position underneath the window to free up valuable floor and wall space and provide greater scope in terms of arranging furniture and planning interior layouts.
Sound investments for high-rise schemes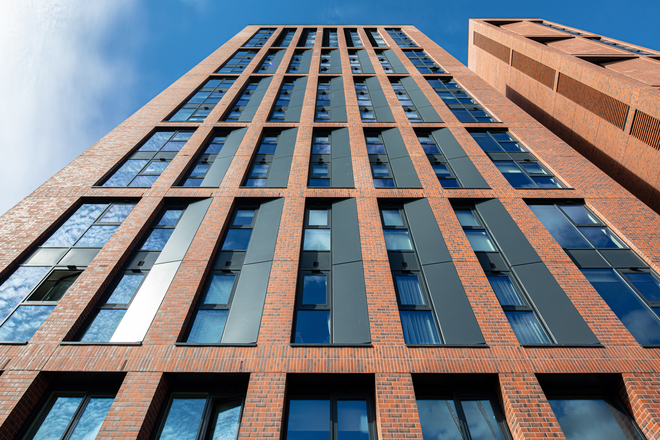 With high rise schemes being popular in the student accommodation sector, private rental residential market and many commercial office schemes, thermally efficient aluminium windows can tick yet another box in terms of acoustic performance. With such schemes often developed in central locations close to transport links and local amenities, it's vital to ensure that external noise doesn't disturb the building's users and any noise breakout from within is minimised. As well as helping to reduce heat loss, the thermal break in aluminium windows can also help to limit sound pollution but some systems will be more effective at sound proofing than others. Developed to not only meet but exceed the new U-value targets outlined by Part L of the Building Regulations, the unique construction of our PURe® aluminium window also makes it exceptionally good at limiting the transmission of sound waves as unlike other systems, its expanded polyurethane (PUR) foam thermal break fills the entire cavity between the internal and external aluminium profiles.
For projects of multiple storeys with windows at varying heights, it's also important to reduce the risk of falls. One of the ways that we have addressed this safety requirement within the evolution of our range of low U-value PURe® aluminium windows is to offer a variety of windows styles, including a parallel push option that allows the opening of the window to be restricted to provide adequate ventilation and increased safety.
The power of three – windows, doors and curtain walling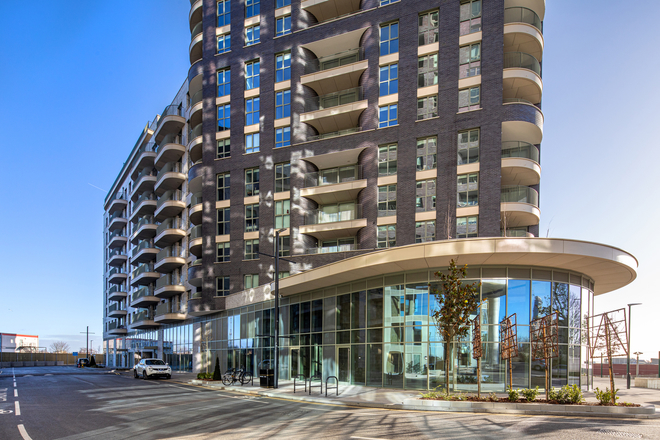 With so much focus on achieving low U-values through the correct specification of windows, it's important to also look at the complete fenestration package and how the use of thermally efficient doors and windows can also boost the overall efficiency and design of a building. Our patented PURe® technology also features in our aluminium folding, sliding and commercial doors. From the stylish slim sightlines of PURe® SLIDE, to the enduring appeal of PURe FOLD and the versality of the PURe® Commercial Door, which is our largest and strongest door system, our range of door options have been used to great effect on both residential and a wide range of commercial schemes. When used in conjunction with our thermally enhanced SF52 aluminium curtain wall system, low U-values and improved efficiency can be achieved across the complete fenestration package.
We firmly believe that achieving compliance with energy efficiency targets shouldn't require compromise, which is why we are continuously evolving our product range and technical support services to offer innovation as standard and a vast choice of solutions. Want to know more? Get in touch!