As 2018 draws to a close, we take a look back at some of the year's highlights and look forward to see what's in store for 2019.
2018 had been another record year for Senior Architectural Systems, with a turnover of £35.4 Million, exceeding our target and up 15% on 2017. We also had our busiest months on record for both orders received and orders delivered.
Our success in 2018 is down to a combination of new products, new markets, new colours, new supply chain agreements, new marketing initiatives plus investment in both people and facilities. All of which saw us make the national news.
Christmas and New Year Opening Times
The company will close at 5pm on Monday 24th December 2018. Denaby and Newport branches reopen at 8.30am on Wednesday 2nd January 2019, and our Livingston branch reopens at 8.30am on Thursday 3rd January 2019.
2018 Highlights
New Products
In May we launched our new Ali Vu Multiframe to give trade customers even greater flexibility and allow customers to choose from a wide range of internally or externally beaded configurations, opening up new opportunities for the use of fixed light and vents in the same window.
New Markets
Our domestic range launched in 2017 continues to grow in popularity due to the fantastic thermal efficiency of PURe® windows and doors plus the ease of fabrication of our Ali VU windows and Ali FOLD doors. Although the commercial market remains our largest contributor to turnover, by signing up new trade fabricators, the domestic market is playing becoming an increasingly important income stream.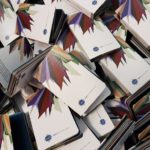 New Colours
In July we launched our Signature Colour Range – an inspiring palette of colour options from classic neutral tones to more vibrant shades. Giving more choice for home owners and a providing a great marketing tool for installers.
New Supply Chain Agreements
We have established supply chain agreements with several new leading main contractors. These partnerships mean our architectural advisors are able to become involved at the design stage, and influence the choice of system, bringing in new work for our fabricators.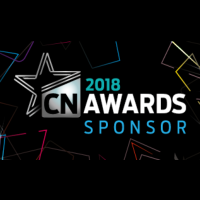 New Marketing Initiatives
Following extensive market research, one of the main aims of the marketing department in 2018 has been to increase the awareness of Senior Architectural Systems in both the commercial and domestic markets. Advertising campaigns, social media, you tube video endorsements, sponsorship of the 'Contractor of the Year' category at the 2018 Construction News Awards and development of dedicated areas of our website for Architects, Contractors, Fabricators and Installers have all helped to spread the word about our products and legendary service. In fact, we were nominated for three Construction Marketing Awards including "Best Residential Product Launch" for our #AskForAli campaign to launch Ali Fold doors and Ali VU windows, and "Best Branding and Positioning" for our #SeniorDelivers campaign. And we're delighted to report that we won the award for 'Best use of Research and Insight' which informed our #SeniorDelivers campaign.
Investment in people
Throughout the year we strengthened our presence in London, the South East and South West with new members of the sales and specification team, to take advantage of the continuing building boom in the South. In September we appointed a new finance director, Les Buxton, and have also increased our overall staffing levels to 170 to make sure that we continue to always provide first class service.
Investment in facilities
As our fleet of eco-friendly vehicles increases, we have installed more electric charge points on site so that we're always ready to roll.
With sales rapidly increasing in the south, we have revamped our showroom at the Building Centre in London to provide an inviting space to demonstrate our PURe® range of windows and doors.
Customer service is what makes us stand out from the crowd. To make sure this continues, we have installed a new Customer Relationship Management (CRM) system. Not only does it help our sales force keep track of customers, projects and supply chain partners, but it also enables our sales and specification teams to work together to improve service levels to customers.
National News
Grenfell DIY SOS – In September you may have seen us on the TV as part of the Grenfell DIY SOS 2 part special. We stepped in to help following a plea by Nick Knowles for donations of high-quality aluminium windows and doors for the Grenfell DIY SOS Big Build. One of our architectural advisors also volunteered to project manager the glazing elements of this ambitious project to make sure everything was in place for the Big Reveal of the new Grenfell Community Centre and Dales Youth Boxing Club Gym.
Management Buy Out (MBO) – Perhaps the biggest news of 2018 was the Management Buy Out in October by managing director Mark Wadsworth, sales director James Keeling-Heane, technical director Mark Wheatley and financial director Les Buxton. Lennart Jonsson continues as a shareholder and director, so it's 'business as usual' but with extra impetus for the management team to drive the business forward and realise the company's growth potential in 2019.
Going for growth in 2019
We have big plans for 2019 and some of them are already beginning to take shape. New products, new facilities, and significant investment in training will all help to ensure that we continue to grow. Despite the uncertainty surrounding BREXIT, we are confident that that our growth levels in 2019 will be very similar to the fantastic results achieved in 2018. Our confidence comes from our strong UK customer base and limited exposure to European suppliers, together with new products and continued expansion into the domestic market.
Investment in training
New Training facility – work is already underway at our Denaby Headquarters to create a purpose-built training facility to help address the skills shortage in the fenestration industry.
New practical training courses
In association with the GQA, we have already developed several practical training courses which we plan to deliver to our network of nationwide fabricators and installers at our new in-house training facility.
New CPD seminars for architects
We are in the final stages of developing our latest CPD 'The 3Ds of Curtain Walling: Design, Detail and Delivery' and are really excited to share it with our architectural community. We will deliver the CPD seminar at a series of RIBA roadshows throughout the UK and at individual architectural practices. The CPD is both insightful and practical, offering architects invaluable guidance that they can really put into practise.
More Warehousing
In January we will be taking on an additional Warehouse in Newport and installing more racking at Denaby, to make sure that we always carry enough stock to meet the growing demand for our products. It will also help us to strengthen our reputation for short lead times and speedy delivery.
New products
2019 will be a really exciting year for our product development team. Many of our existing popular suites will be getting major updates and we have at least 3 major product releases planned for our doors, windows and curtain walling ranges.
Ready for BREXIT
As we prepare for a future outside of the European trading block, we've taken steps to safeguard our supply chain by increasing stock in the short term and collaborating with our oversees suppliers to ensure there are no disruptions to supply. We remain confident that British – European trade will continue in whatever deal is brokered by the UK government and we expect that our industry will remain solid and our growth will continue as it has done previously.
From everyone at Senior we wish you a very Happy Christmas and a prosperous 2019.