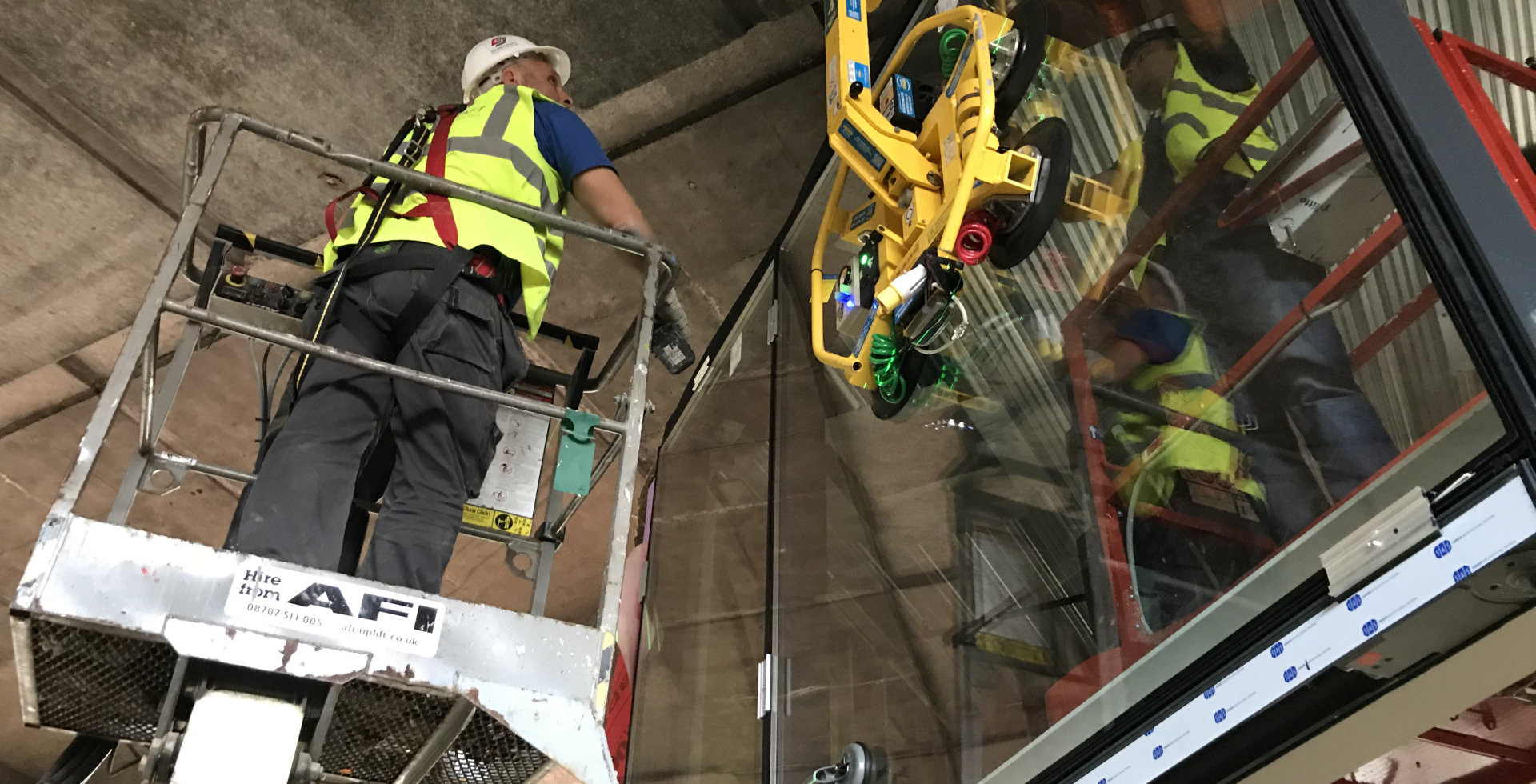 Senior Architectural Systems stepped in at the last minute to donate doors, windows, curtain walling and technical expertise for BBC's Grenfell Community Centre and Boxing Club DIY SOS The Big Build project.
Together with the whole nation, everyone at Senior Architectural Systems was shocked and saddened by the Grenfell disaster of June 14th, 2017, when fire ripped through a tower block in West London, leaving 72 people dead and many more injured and homeless.
The team at DIY SOS Big Build, led by presenter Nick Knowles, were determined to do something to help those involved to recover from the trauma and devastation.
Designed by Grenfell Community for Grenfell Community
After consulting with the Grenfell Community, they came up with one of the most ambitious projects ever attempted by the 17-year old renovation programme.
The plan was to build a bespoke new facility to provide both a community space and a new home for the Dale Youth Boxing Club which was previously located on the second floor of the tower. Award winning architects Sarah Featherstone and Jeremy Young volunteered to work on the proposal which was then submitted for planning approval.
The community space was to be built over 2 floors and include a kitchen, café and a variety of flexible spaces for a multitude of uses and activities.
In addition, the new facility would also house the Dale Youth Boxing Club, recognised as one of the best clubs in the country and a life-line for many disadvantaged young people in the Grenfell Community. Both WBA super middleweight champion George Groves and Olympic gold medallist James DeGale started their careers at the club.
Previously based on the second floor of Grenfell tower, the boxing club had been forced to look for other premises and was currently running out of a makeshift facility in a nearby carpark.
Nick Knowles makes Urgent Request for Donations
After identifying a suitable site, the call went out for companies who would like to donate skilled trades, goods, products and services to the build.
Initially a global Aluminium Systems Supplier answered the call to supply the glazing package. However, just weeks before the build was due to start, the company became "uncontactable", and in desperation Nick Knowles put out a plea on the BBC's "One Show" for donations of high quality aluminium windows and doors.
Senior Architectural Systems Donates Glazing package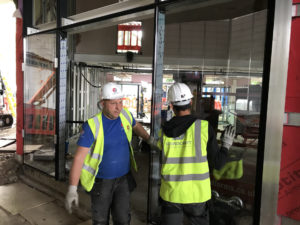 Luckily, Mark Wadsworth, Managing Director at Senior Architectural Systems saw the item and immediately contacted the DIY SOS team to offer to donate the full glazing package. Two of Senior's Fabricators also offered to fabricate and install all the windows, doors and curtain walling free of charge.
Soundcraft fabricated and installed Senior's SPW501 doors and SF52 curtain walling with help from sub-contractor installers MZ Construction. In total 4 single doors, 3 sets of double doors and a curtain wall screen complete with a double door set were donated.
CMS in Scotland fabricated Senior's SPW600 windows which were installed by Double Glazing Essex. In total 13 windows, 2 of which were opening vents were donated.
Glazing Project Management to meet Tight timescales
Senior's aluminium bars went into production on 12th April 2018 and with the build scheduled for 11-28th May for the big reveal on Spring Bank Holiday Monday, timescales were very tight indeed.
To relieve some of the pressure on the DIY SOS team, Will Jones, one of Senior's Architectural Advisors took on the role of glazing project manager, liaising with the main building contractor, architects, trades people and volunteers involved to make sure that everything happened on time and that the project was completed as smoothly as possible.
The Big Reveal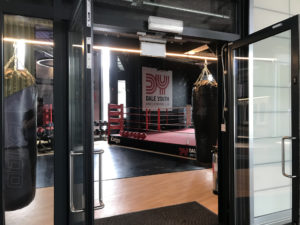 The project was successfully completed in time for the big reveal on Bank Holiday Monday 28th May. Grenfell Tower survivors, the wider Grenfell community and members of the Dale Youth Boxing Club were all invited to see the new facility. They were clearly overwhelmed by the fantastic new facilities and the generosity of those who had donated goods, services and time to make it all possible.
Nick Knowles spoke for them all when he said "We'll be eternally grateful to the construction companies who donated all the skills and materials for free".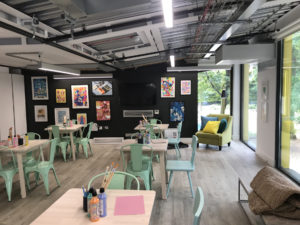 The programme was aired as a 2-part special on 5th and 12th September 2018.
Mark Wadsworth, Managing Director at Senior Architectural Systems said, "It has been an honour and a privilege to be part of this incredible DIY SOS Big Build project and we are very grateful to have been able to help the Grenfell Community as they begin to recover from the Grenfell Tower Disaster."
"Nothing can replace the lives lost or take away the memory of that dreadful day, but we hope that the new Grenfell Community Space and Boxing Club facility will be a positive step forward and help to bring a new focus to all those affected by the disaster."