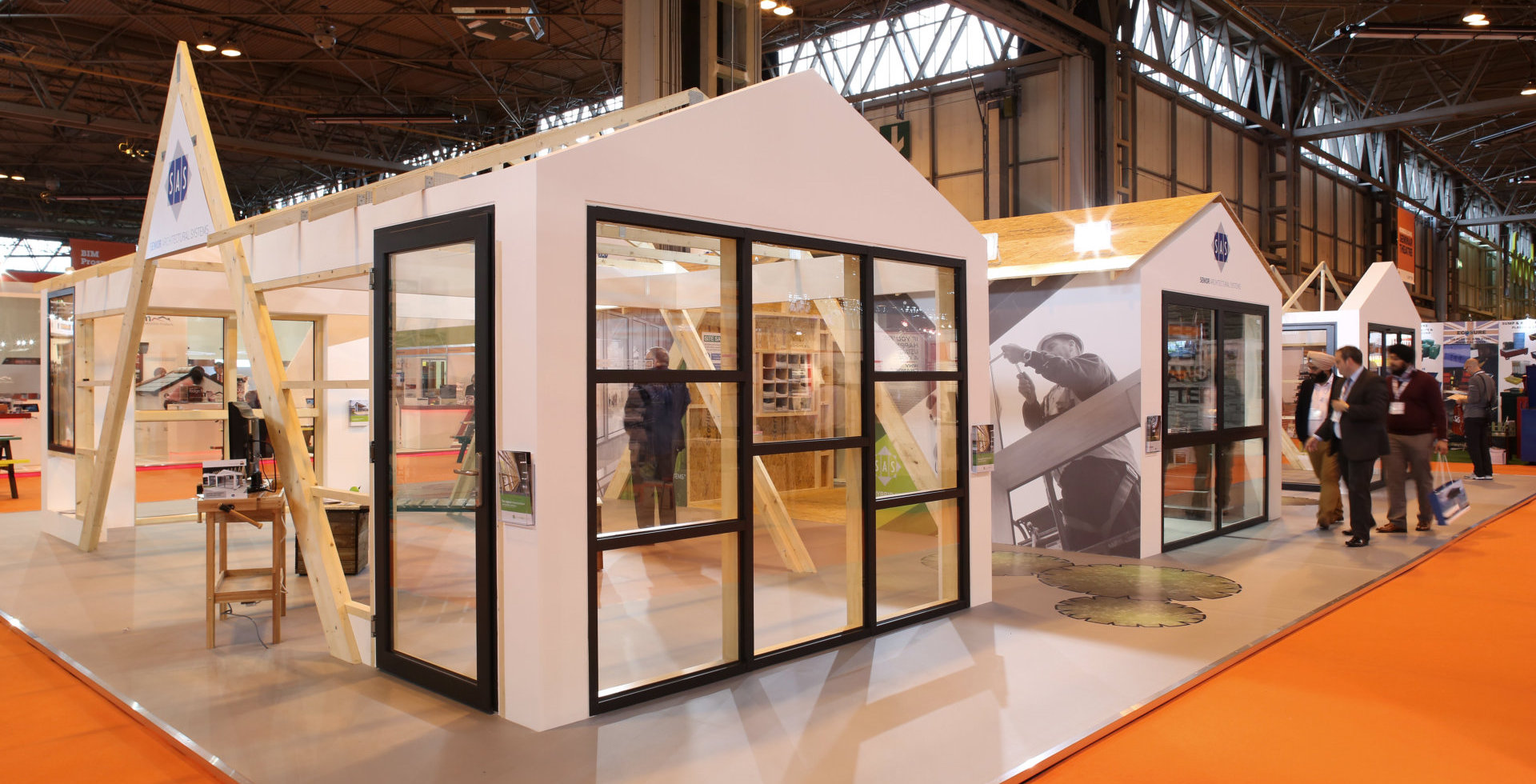 Over the years Senior Architectural Systems has exhibited at numerous trade shows large and small. Everything from the mammoth Fit Show and Build Show, to smaller regional events such as EcoShowcase and Specifi. We've also helped our fabricators exhibit at Grand Designs and SelfBuild Live, providing manpower, products, literature and promotional stands.
Exhibitions are a great way to increase brand awareness, generate leads, develop new markets and can even result in direct sales on the stand. But only if you do it right.
After exhibiting at so many shows, we've learnt a lot about what does and doesn't work. So here are our top tips to help you get the most out of exhibitions and trade shows.
1. Choose your show wisely
With so many exhibitions, shows and events for the construction industry available in the UK how do you know which ones to attend? You'll need to do some research to help you decide. First think about your target audience – are they homeowners, property developers, main contractors, local authorities or architects? Next match your target audience to the typical delegates at each show. Ideally attend the event as a delegate to make sure it's right for your company before committing to exhibiting the next time it runs.
2. Set your objectives
Before you even book your stand at an exhibition, make sure you know what you want to achieve. Be specific e.g. get 150 qualified leads resulting in £100,000 of sales, achieve 2 mentions in the trade press, talk to 3 influencers. Make sure you have a way of measuring your success and give someone the responsibility of analysing the success of the exhibition after the event.
3. Count the cost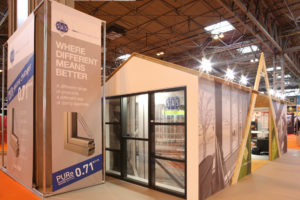 Exhibitions can be expensive. Make sure you know how much the whole event will cost. As well as the exhibition space remember to include the cost of designing and installing the stand, literature, giveaways, expenses for staff attending the event (accommodation, travel and meals). Add a contingency for all those unforeseen extras you'll need to buy whilst there e.g. batteries, tools, extension leads.
4. Book early
Popular trade shows get booked up fast, so once you've decided which show you'd like to attend, book it as soon as you can. This means you'll have the best choice of size and location for your stand. Think very, very carefully before accepting any last-minute offers for an exhibition stand at a vastly reduced price. It could mean that the stand is in a poor location, or that the show isn't very popular.
5. Advertise in advance
As soon as you've booked, start advertising your stand number early to let as many people as possible know that you'll be there. Shout about it on your website, social media and via mailings. Talk to the organisers to make sure you're included on their website, in their press packs and show newsletters. Find out their social media details and mention them in your posts to encourage sharing.
6. Stand out
Make sure your stand is professional, eye catching, and reflects well on your company. Draw people in with a demonstration, refreshments, a competition or just somewhere to sit and rest their weary exhibition feet.
7. Be welcoming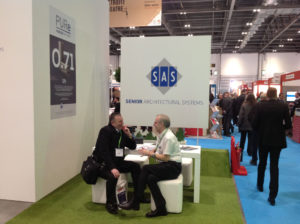 Choose the staff who attend carefully. Make sure they are outgoing and can strike up a conversation with anyone and everyone. Not just on the stand but in the queue for the toilets, at the café and during the demonstrations. Train your staff to smile and make eye contact, ask open questions, encourage prospects to talk about their issues and needs, listen carefully and sell benefits. Make sure they turn off their mobile phones, don't eat on the stand and look (and smell!) fresh. Dress for the type of event. Sometimes suits can be intimidating – a smart casual look with a branded top may be more welcoming. Don't have too many staff on the stand at the same time, keep conversations short and focused so that you can talk to as many prospects as possible. If you don't know the answer to a question pass them to someone who does, or make a note to contact them with the answer when you have it. Above all MAKE SURE YOU RECORD CONTACT DETAILS and make a note of any additional information which will help with follow-up.
8. Create a buzz
Throughout the day, take photos and use these on twitter to attract and invite people to your stand using the event hashtag. You can also use the photos afterwards in a blog post for your website. Check out which journalists will be at the show and use social media to let them know what you're doing and invite them for a chat. Prepare press releases ready to hand out or send electronically. Have product, fabrication, installation and project videos playing on a large screen so that visitors can see your company in action.
9. Follow up
Once the exhibition is over, make sure your sales force follows up any leads. Send regular follow-up emails and blog about the event on your website.
10. Debrief and evaluate
Arrange a meeting with those involved to see if you met your objectives, discuss what you could have done better and work out if the return on your investment has been worthwhile. If it has book early for next year's show!
Finally, to make sure your exhibition goes as smoothly as possible, ask us to help. We can provide product specific pull up banners and pop up exhibition stands, product literature and sample boxes with cross sections of our windows. Give us enough warning and we may even be able to provide some of our technical sales managers to help man your stand and answer questions.
So, what are you waiting for. Get out there and become an exhibitionist!