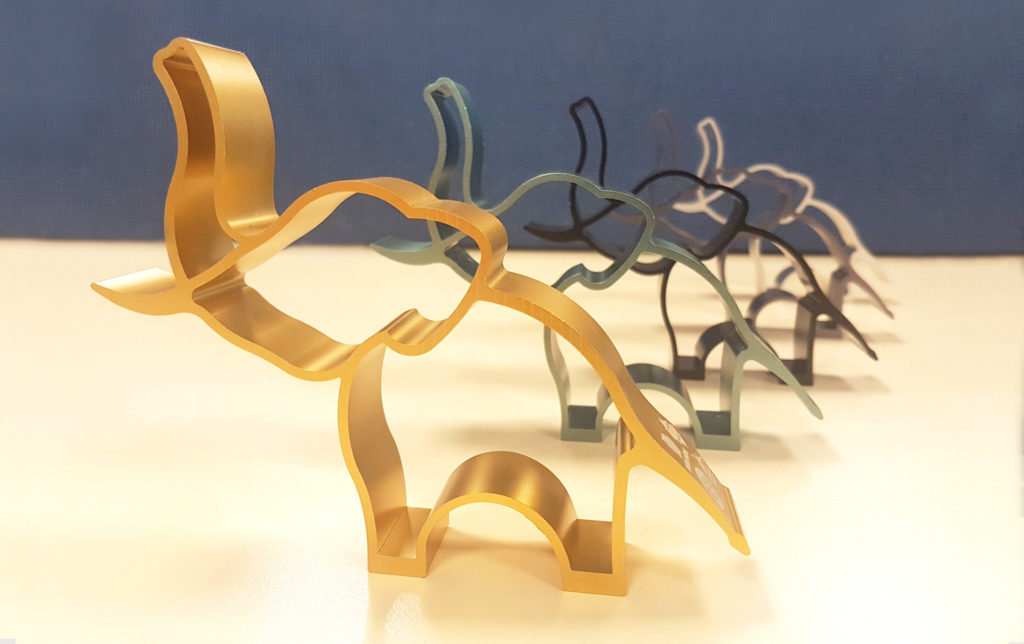 An Indian elephant isn't a sight you would usually expect to see on the streets of Sheffield but during the Great War, Lizzie the Elephant became a much loved part of the local community. Now, South Yorkshire based fenestration systems company Senior Architectural Systems is using its manufacturing expertise to pay tribute to Lizzie's legacy – and help two important local charities in the process.
Senior is set to take part in the 2019 Master Cutler Challenge, a fundraising initiative organised by The Company of Cutlers in Hallamshire of which Senior's managing director is a member. Tasked with finding new and innovative ways to raise money for charity, Senior will be paying homage to Sheffield's most famous elephant to generate much needed donations for St. Luke's Hospice and Rotherham Hospice.
Originally part of a travelling circus show that wintered in Sheffield during the Great War (1914-1918), Lizzie became an unlikely local war hero after being leased to scrap-metal merchant and former Master Cutler Thomas Ward to help transport machinery and metal. With all the local horses conscripted by the military, Lizzie played a valuable part in the city's war effort and has become a celebrated part of Sheffield's local heritage.
Although more used to designing and manufacturing high performance aluminium glazing systems, Senior has used its skills and in-house resources to immortalise Lizzie in aluminium and create a bespoke ornamental elephant which will be available to purchase at key events organised by The Company of Cutlers in Hallamshire throughout the year. A limited number will also be available to purchase directly from the local St. Luke's Hospice and Rotherham Hospice charity shops.
Commenting, Senior's managing director Mark Wadsworth said: "We are delighted to be taking part in this year's Master Cutler Challenge and we are aiming to raise as much money as possible for these two worthy charities. Lizzie the elephant holds an important place in the hearts and history of the local Sheffield community and we are thrilled to be able to bring her story to a new audience by making her the focus of our charity challenge.
"The interest that we have had in our bespoke aluminium elephants so far has been really encouraging and we would like to thank our supply chain partners, Press Metal, Pryor Marking Technology, B&B Press and Harris, for helping us to create this lasting legacy to Lizzie".
Search for Senior Architectural Systems on Twitter, LinkedIn and Facebook to stay up to date on the company's fundraising challenge.