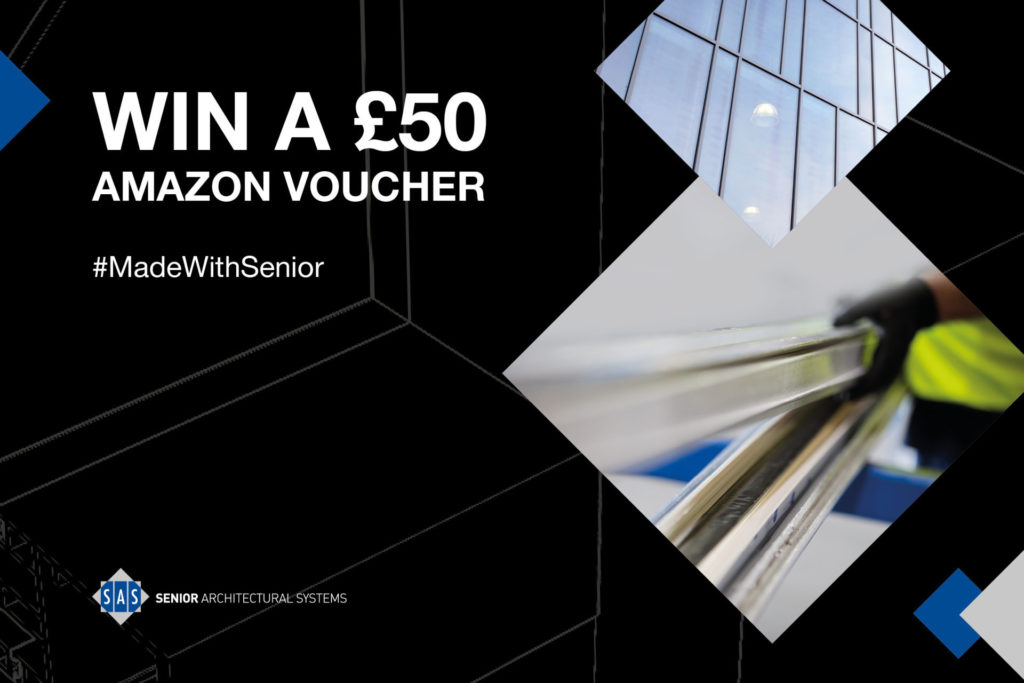 Senior Architectural Systems, the UK's largest privately-owned aluminium fenestration systems manufacturer, is set to launch a brand new social media campaign that will put the talent of its nationwide network of trade fabricators firmly in focus.
As part of the company's #MadeWithSenior campaign, Senior is inviting its trade fabricators to get involved by sharing photos and updates of the products they are working with and the contracts they are involved in. In return, fabricators will be able to enjoy free publicity as Senior shares their work across its popular social media channel as well as being entered into a quarterly prize draw.
So whether you're busy fabricating Senior's innovative low U-Value PURe® aluminium windows, versatile Ali FOLD aluminium doors or slimline SF52 curtain walling system, Senior want to hear from you!
Commenting on the new campaign, Senior Architectural Systems' marketing manager Jonny Greenstreet said: "A huge part of our marketing activity is showcasing completed project case studies that feature our products and although we are always keen to promote the finished contract through PR, video and professional photography, we want to make sure that all of our supply chain receives the recognition it deserves. The fabrication process is such an important element of any job and so we want to shine a light on those working with our products to highlight the fantastic and highly skilled work they do. We're not looking for fancy images, just an insight into the work and products that are keeping our fabricators busy."
To get involved, simply follow Senior on social media and send your images, company name, location, details of the Senior products that are being fabricated and any other contract information you're happy to share, via a direct message on Twitter or Facebook. A bespoke post will then be created and shared with Senior's extensive social media followers. You'll be able to keep up to date with all the latest content by searching for the #MadeWithSenior hashtag.
For more information about Senior, visit www.seniorarchitectural.co.uk/askforali or search for Senior Architectural Systems on Twitter, LinkedIn and Facebook.