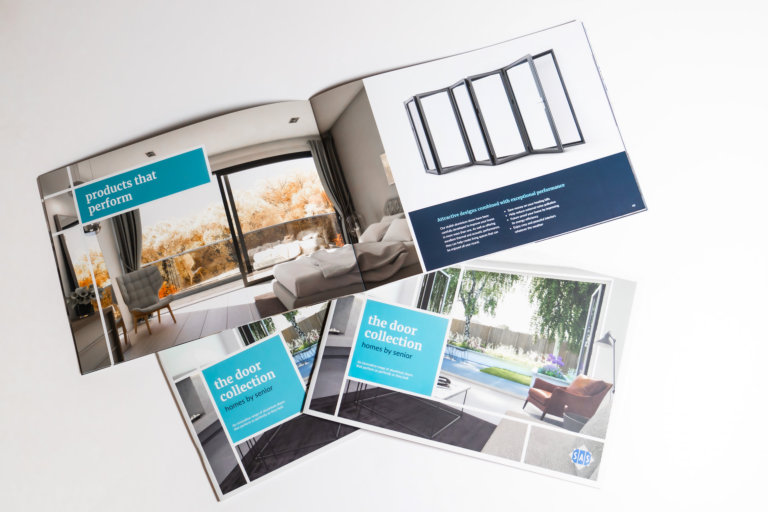 When your customers 'Ask for Ali', now you can respond with a new glossy aluminium door brochure from Senior Architectural Systems.
Designed to appeal to the residential consumer and to provide trade installers with a useful sales tool, the new Door Collection brochure is the ideal introduction to Senior's high-performance Ali and PURe® door ranges. Benefitting from high quality images and clear product information, the new guide makes it easy for installers to help their customers choose their preferred style of door and talk them through the different configuration, sizing and finishing options.
As well as providing important information on the security and safety features of the range, the new door brochure also includes details of the different design options, such as the choice of colours and finishes available via Senior's in-house powder coating service.
Commenting, Senior's marketing manager Jonny Greenstreet said: "Senior's stylish range of single, double, folding sliding and sliding aluminium doors have become a popular choice in the domestic market as more and more residential customers discover the benefits that aluminium systems offer over PVCu and timber products. The new Door Collection brochure is the perfect way to showcase our product offering and more importantly, help our own trade customers generate new business opportunities, and we are delighted to be able to offer them this new resource."
Copies of Senior's new Door Collection brochure can be requested directly from its team of technical sales managers or call 01709 772600 or email info@sasmail.co.uk.