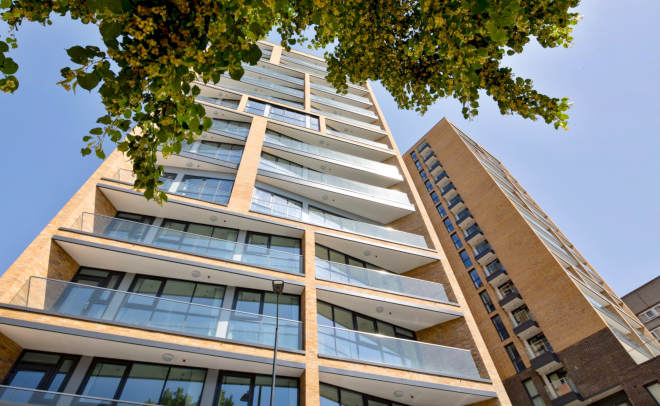 5 lessons from Covid that will shape the buildings of tomorrow
Covid has had a massive impact on the world. From our work and social life to holidays and free time, everything has changed. So, it's no surprise that Covid has also had a major influence of the way new buildings are being designed.
Throughout history, healthcare crises have brought about huge changes to the way we live our lives which has influenced architectural design.
Tuberculosis gave rise to modernism, whilst the UK cholera epidemic in the 19th century led to the birth of the modern sewage system.
When the UK went into lockdown for the first time on 23rd March 2020, it soon became apparent that many buildings just weren't designed to cope with the Covid pandemic. Whilst the new vaccines give hope that this pandemic may soon be over, it is widely accepted that Covid will never simply disappear, there is also a possibility that other viruses will emerge and future pandemics remain a real threat. So here are 5 lessons that we've learnt from this pandemic that architects are already incorporating into future building designs:
1. Flexible residential space is vital
Compact houses with small rooms or open plan designs and limited or no outside space, just didn't work for families during lockdown. Home schooling and home working meant that everyone needed their own private space. And outdoor areas – even a balcony was vital in lifting the spirits. Even when the pandemic is over - or at least under control - it is expected that many people will continue to work from home, so housing needs to adapt.
Already new designs are taking this into account with movable walls and acoustic divisions. Bedrooms are being spaced further apart and have enough room for desks and where possible the aim is for more outdoor space with a variety of configuration. Of course, in the UK where building land is at a premium, more space means more expensive housing, but the days of cramming as many houses together as possible in a new development may well be over.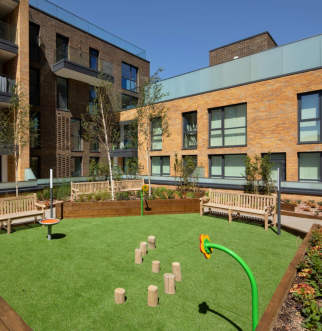 The Williamson Heights high-rise residential shared housing scheme in Wembley is a good example of how residential developments can be adapted. Each apartment has one or two balconies or terraces giving good ventilation and there is also a roof garden allowing plenty of extra outdoor space. In addition, a residents-only lounge and a co-working space means it's easy to work from home, and enjoy a change of scenery.
2. Natural ventilation is a must
One important lesson from Covid is that adequate ventilation can significantly reduce the risk of spreading infection. But recycled air just won't cut it. Couple that with the big push for sustainability and it's easy to see why there is a move away from air conditioning and towards natural ventilation. We're talking windows and doors – our speciality! For larger commercial properties smart technology and automated window and door controls means that this can all be done from a central area to provide a comfortable environment throughout the building as weather conditions change. An added bonus is that increasing the glazed area of any building lets in more light to which gives an added boost to general wellbeing.
3. Less densely populated workspaces reduce risk
The government is encouraging a "build back better" approach. For workspaces this means more space between workstations, a redesigned flow through the building to allow one-way systems, flexible spaces with moveable walls to adapt to new demands and more bathrooms for hand washing.
4. Touch free and antibacterial technology stops spread
With the recognition that Covid could be spread from surfaces, there has been a growing demand for touch free technology. For example, automatic doors and the use of facial and thermal recognition cameras, or people-counting monitors to help manage occupancy levels in shops and retail environments.
These solutions are fully compatible with Senior's extensive range of aluminium doors which can be used as both main entrance doors and internal doors to reduce the risk of contamination.
In fact, we have already seen a large increase in demand for automatic Commercial Doors, particularly for our robust, thermally efficient PURe® Commercial door system which is designed to perform up to a maximum leaf size of 1400mm x 3000mm and 180Kg, and can achieve U-Values as low as 0.94 W/m2 K when calculated as a CEN Standard door.
New hotel designs may incorporate self-cleaning bathrooms or automatic disinfecting and healthcare settings may be designed with less flat surfaces where germs could collect and greater use of antibacterial fabrics and finishes such as copper.
5. Modular and off-site construction enable fast adaptation
As we saw with the Nightingale hospitals, being able to react quickly to a growing emergency can mean the difference between life and death. Investment in modern methods of construction will allow us to be ready for any future emergency. Modular construction allows fast building and adaptable flexible design with adjustable walls and screens. Furthermore, off-site manufacturing reduces the chance of on-site contamination for construction workers and increased significantly during lockdown. The lessons learnt mean that many construction companies are now more experienced in using modern methods of construction and are more likely to employ them on future projects.