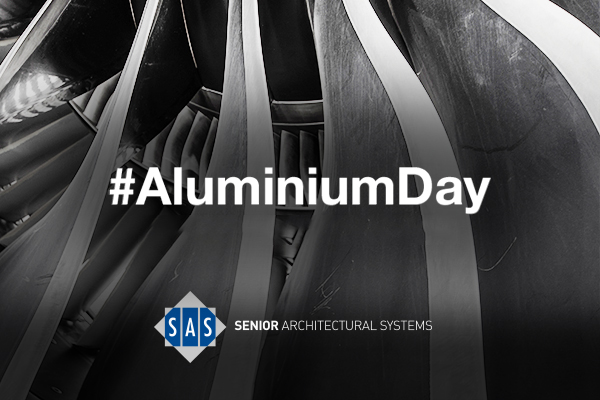 Aluminium Day is our very own social media event that has been created to raise awareness of the versatility of aluminium and to celebrate the success and skills of those who work with it. The hashtag, #AluminiumDay, made its debut back in 2019 and has gone on to generate discussions around aluminium's many benefits, from its green credentials to its use in some of the world's most innovative inventions. This year's installment celebrates the use of this marvellous metal in movies and in our latest blog, we share some of the most entertaining facts from Aluminium Day 2022 as well as taking a closer look at aluminium's starring role in our own story.
Setting the scene
What started as a creative social media campaign in 2019 has since grown into an annual event that has invited involvement from across the industry. Held every year since then, on March 13th, Aluminium Day gives us and our customers – and even our competitors – a platform and an opportunity to come together and showcase their work, all while celebrating and promoting the many advantages that aluminium offers as a building material. After what has been a challenging couple of years for the industry, we wanted this year's event to offer some light-hearted escapism. With Aluminium Day 2022 falling on a Sunday, we've collected some fun facts and trivia to show that our high-performance doors, windows, and curtain wall systems are just some of the ways that aluminium has been successfully put in a frame.
Aluminium at the movies
Did you know that the Aston Martin DB5, more recognisable as James Bond's car, used aluminium panels over a latticework of steel tubes to define its iconic shape? Or that many of the props in the original Star Wars films were made from aluminium, including almost all droid parts which were designed and custom built? Proving that the adaptability of aluminium really is out of this world, it was also used in the creation of the famous 'chestburster alien' in the 1979 classic film Alien. Thanks to the material being both strong yet lightweight, and flexible but extremely hardwearing, aluminium has been widely used in various applications. The fact that it is so easy to work with reinforces our own view – it's why we choose to feature aluminium in all our fenestration systems!
Taking the lead
A visit to the movies has also led to us taking a trip down memory lane to look back at some of the work that we have completed in the leisure sector, including a number of cinema projects.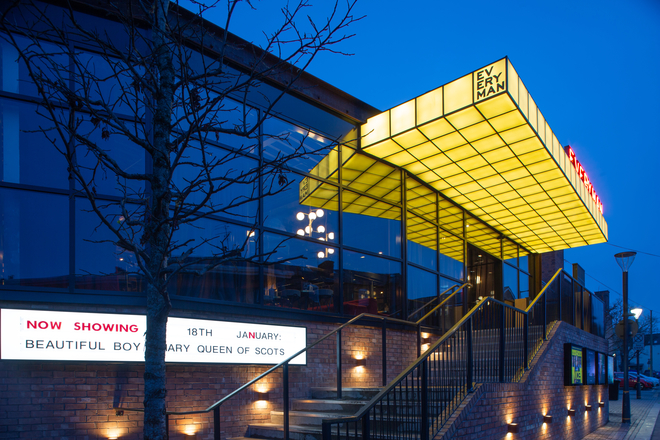 One of our first contracts for Everyman was for the boutique cinema chain's new theatre in Greater Manchester. Working in collaboration with architects Fusion DNA, GF Holdings (Contractors) Ltd, and specialist installers AliFast (Commercial) Ltd, we delivered a glazing package that has provided the new cinema with the perfect balance between aesthetics and performance. The four-screen cinema has been enclosed in a striking building envelope that features our SF52 aluminium curtain walling and robust SPW501 commercial aluminium doors.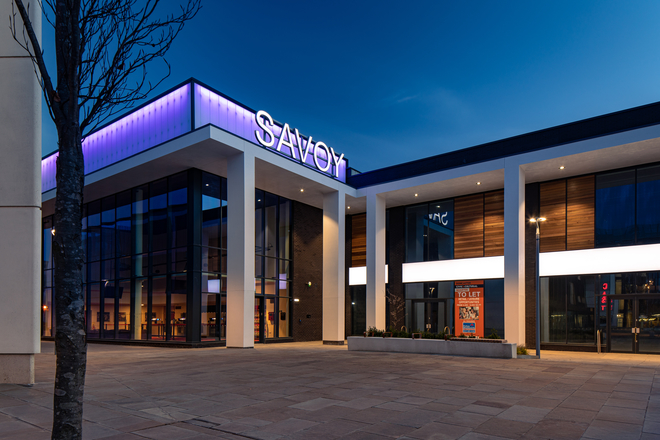 More recently, we were involved in the development of the new Savoy Cinema in Doncaster, which forms part of the regeneration of the town's Cultural and Civic Quarter.
The building, which has been designed by Harris Partnership and delivered by main contractor Lindum, features a range of Senior's aluminium fenestration systems, which have all been fabricated and installed by a fellow South Yorkshire company, Rotherham based Alusec.
Our slimline SF52 aluminium curtain wall system has been used to create the eye-catching frontage of the new six-screen Savoy cinema and restaurant complex, which is located within the town's Sir Nigel Gresley Square and next door to Cast, Doncaster's new performing arts theatre. The striking new building also features our robust SPW501 aluminium commercial doors at the main entrance, perfect to withstand the high pedestrian usage.
Watch this space!
The very first Aluminium Day back in 2019 saw the #AluminiumDay hashtag being used in four different countries and seen by nearly 200,000 people. We were also extremely proud to win the 'Best Social Media Event' award at that year's Construction Marketing Awards.
The event is of course intended to be a bit of fun and it's always a pleasure to see so many different people come together to share contributions about the way that they work with aluminium. At a time when the aluminium industry and the wider construction sector is facing some of its most difficult challenges in recent years, Aluminium Day is a small reminder that a little bit of teamwork can go a long way.
#Aluminium Day will return next year, again on March 13th. If you have any suggestions on what you'd like to see, or want to know more about how to get involved, follow us on Twitter, LinkedIn and Facebook and get in touch!