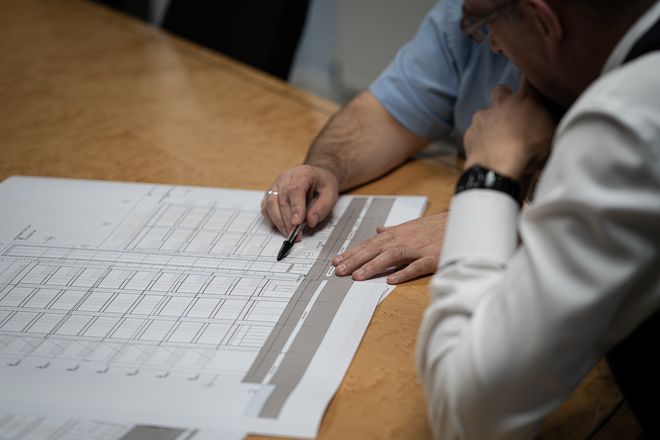 With the new changes to Part L of the Building Regulations set to come into effect in the summer, leading aluminium fenestration solutions provider Senior Architectural Systems is committed to saving specifiers both time and energy by working with them to create cost-effective and compliant designs.
The new lower U-values that will be introduced in June 2022 will see many aluminium windows fall short of the recommended targets. Fortunately, Senior is already ahead of the game thanks to its patented PURe® aluminium system which can achieve U-values as low as 0.71 W/m2K when calculated as a commercial CEN standard window. Available in a wide range of styles and configurations, the innovative PURe® aluminium window system benefits from an innovative thermal barrier manufactured from expanded polyurethane (PUR) foam. It is also fully compatible with Senior's extensive range of PURe® aluminium commercial and residential doors and thermally enhanced SF52 curtain wall system, making it easier than ever to create fenestration designs that combine high thermal performance with attractive aesthetics.
As well as manufacturing a range of compliant aluminium fenestration solutions, Senior has also invested heavily in its technical department to ensure that fabricators, installers and specifiers have all the help and advice they need to be able to meet the new regulations head on. Specifiers can also benefit from early engagement with Senior's experienced team of architectural advisors who can help project teams gain a greater understanding of U-values and thermal calculations, as well as helping to identify value-engineering solutions that can reduce costs and carbon emissions.
Trade customers are also invited to speak with Senior's experienced team of technical sales managers who can provide access to a wide range of services including detailed technical support, sales advice and help with both estimating and the use of Logikal. Senior also offers its fabricator base a number of online resources including product guides and access to detailed technical information via a dedicated part of its website, Fab Tools.
Senior is also well-placed to advise how the specification of the fenestration package can also ensure compliance with other planned changes to the Building Regulations, particularly the new updates to Part F (Ventilation) and Part O (Overheating), both of which will come into effect later this year.
For more information about Senior's patented PURe® aluminium window system, and to discuss your next project requirements, please contact us.