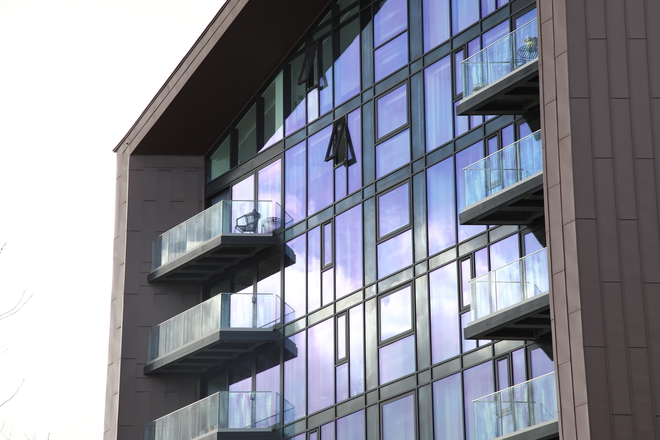 There's a sea change coming this summer as the new lower U-value targets set out in Part L of the Building Regulations come into effect. As the June 15th deadline approaches, Senior Architectural Systems is inviting its specification and fabricator partners to get in touch for technical support and advice on how to keep projects compliant and cost-effective.
Senior, the UK's largest privately owned fenestration systems manufacturer, has been at the forefront of the industry's response to the new thermal-efficiency requirements with the development of its patented PURe® aluminium window and doors system. First launched back in 2015, the innovative PURe® system is fully compliant with the new lower U-value targets and also benefits from a range of sustainability credentials, including cradle to cradle recyclability. Senior has also made a number of modifications across its full range of aluminium windows, doors and curtain wall systems to upgrade their thermal performance and provide customers with more choice when devising a fully Part L compliant fenestration package. Suitable for 'future proofing' projects across the sectors, including residential, education and healthcare, Senior's product range is fully supported by an in-house technical team and an experienced network of regional architectural advisors and technical sales managers.
Commenting, Senior Architectural Systems' sales director James Keeling-Heane said:
The construction industry is already facing numerous challenges, from material shortages to price increases, and we don't want our customers to have to worry about Part L compliance. That's why we have been working hard to develop and refine our PURe® system and a number of our most popular aluminium fenestration solutions to ensure that when the new targets come into effect, it's business as usual. Now is not the time to take risks, now is the time to lean on an established manufacturer like Senior and a proven system like PURe® to ensure that projects are kept on track and on budget.

We're looking forward to working closely with our customers to provide a seamless transition to achieve compliance with the new requirements of Part L and provide them with all the technical and practical support they need."
For more information, contact us.