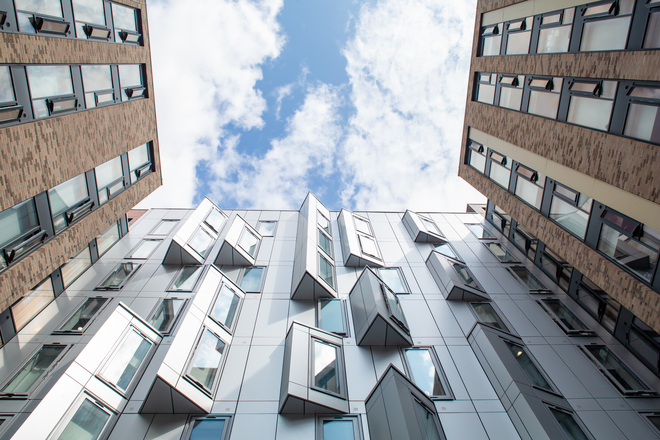 Part L of the Building Regulations is changing on the 15th June. There has been lots of talk within the industry about how to best achieve compliance and in our latest blog, we discuss the importance of starting conversation about specification as early as possible with fenestration systems manufacturers like us.
Collaboration and compliance
The advantage of early supplier involvement in a project can't be underestimated, as it provides the perfect forum for product manufacturers to contribute specialist knowledge and facilitates an environment in which innovation and problem-solving can thrive. With the introduction of new lower U-value targets on the horizon and the construction industry's ongoing journey towards Net Zero, there are many low carbon, energy efficient building products available but when it comes to fenestration, it's always advisable to take the wider view.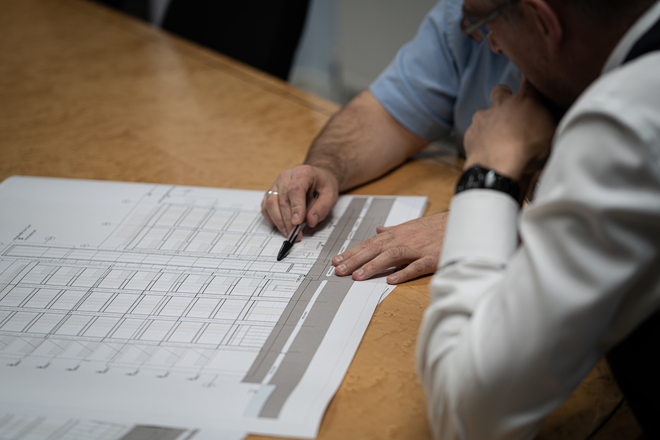 Mind the gap
An important focus of the new regulatory changes is how best to address the problematic 'performance gap' and the need to ensure that buildings meet the same levels of energy efficiency that they have been designed to achieve. This disconnect between design and delivery can be caused by a number of factors, such as the availability and suitability of specified products, and even the quality of installation. Fortunately, one of the greatest plus points for supply chain collaboration is that it can bridge this divide so that the completed scheme performs and looks as originally intended.
The benefits of early discussions with those members of the supply chain that will be directly involved in the delivery of the building envelope means that if appropriate, the original specification can be changed to a product that can better meet some or all of the performance criteria. For example, by switching specification from a standard aluminium window system that simply meets the current U-values targets, to one that offers improved thermal-efficiency that actually exceeds them, the scheme can be successfully 'future proofed'. Early engagement can also help to highlight any potential risks prior to work commencing on site and reduce the likelihood of expensive and time consuming redesigns when these problems resurface later on.
More than just low U-values
A key focus of fenestration design will quite rightly be Part L compliance but there are additional benefits to specifying thermally efficient aluminium windows both in terms of increasing design flexibility and reducing costs. And these benefits can be identified through early and close collaboration with those who know the products the best – the manufacturer.
This is particularly well illustrated in the education sector and has been a key factor in the large scale specification of our own patented PURe® aluminium window system, which can achieve U values as low as 0.71W/m2K when calculated as a commercial CEN Standard window. By preventing cold air from entering the room, the use of the PURe® system means radiators can be moved from their conventional position underneath the window to free up valuable floor and wall space and allow greater flexibility in terms of arranging furniture and planning interior layouts. Low U-value aluminium windows also offer excellent value for money as they can eliminate the need for other potentially more expensive elements such as photovoltaic roof panels or under floor heating.
We've also been working hard behind the scenes, making significant improvements across our full range of window, door and curtain wall systems to improve thermal performance and provide our customers with more choice and design flexibility.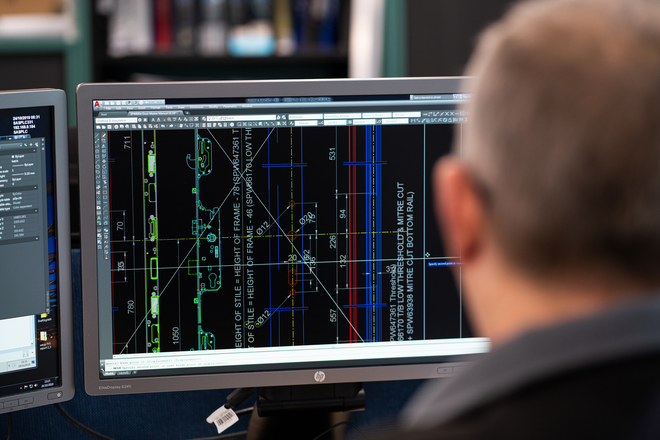 Early engagement, long term benefits
From providing help with technical information to include in tender documents to identifying value-engineering opportunities as part of the specification process and having access to an experienced and trusted installation team, tapping into the expertise of the supply chain can also provide reassurance at a time when the industry is still reeling from the disruption of the last few years. As we prepare for another significant change to Part L of the Building Regulations, getting suppliers such as Senior on board at the earliest opportunity can lead to plainer sailing for everyone.