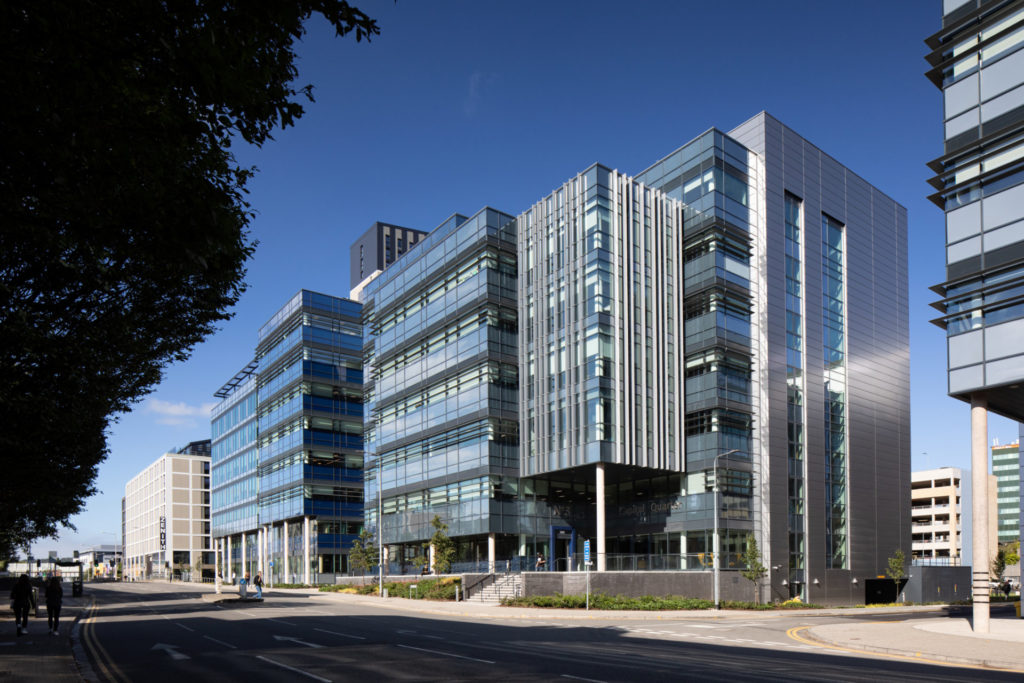 A landmark mixed-use scheme in Cardiff has been given a sleek and striking façade thanks to Senior Architectural Systems' SF52 aluminium curtain wall system.
Senior worked in collaboration with supply chain partner Denval to deliver the curtain wall package for two recently completed seven-storey office buildings, Capital Quarter No. 3 and No. 4. Combining slim sightlines and excellent thermal performance, Senior's SF52 aluminium curtain walling was the ideal choice for the extensively-glazed buildings which, designed by Morgan 2 Morgan Architects, benefit from bright and modern interiors and a stylish envelope design.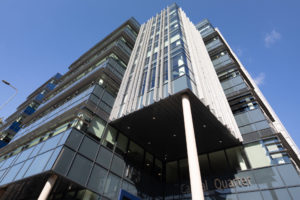 With a long and successful history of working with Senior on a variety of different contracts, including one of the very first buildings to be completed as part of the Capital Quarter development, Denval was keen to put forward a specification that featured Senior's high-performance SF52 aluminium curtain wall system. Denval's own appointment to fabricate and install the attractive facades of the two buildings also continues the specialist contractor's positive relationship with property developer J R Smart.
Located in the city centre and providing an exciting mix of facilities that include premium office space, hotels and student accommodation, the large-scale Capital Quarter development is helping to redefine Cardiff's business community and has already attracted the attention of some of the UK's leading companies.
Senior's popular SF52 aluminium system features attractive slim sightlines and enhanced thermal performance to help boost energy-efficiency. Available as a mullion drained system which removes the need for visible drainage slots, Senior's SF52 curtain wall can be specified as capped, silicone sealed or as a combination of the two for even greater design flexibility. Thanks to Senior's in-house powder coating facility, the SF52 system is available in an almost unlimited range of colours and finishes.