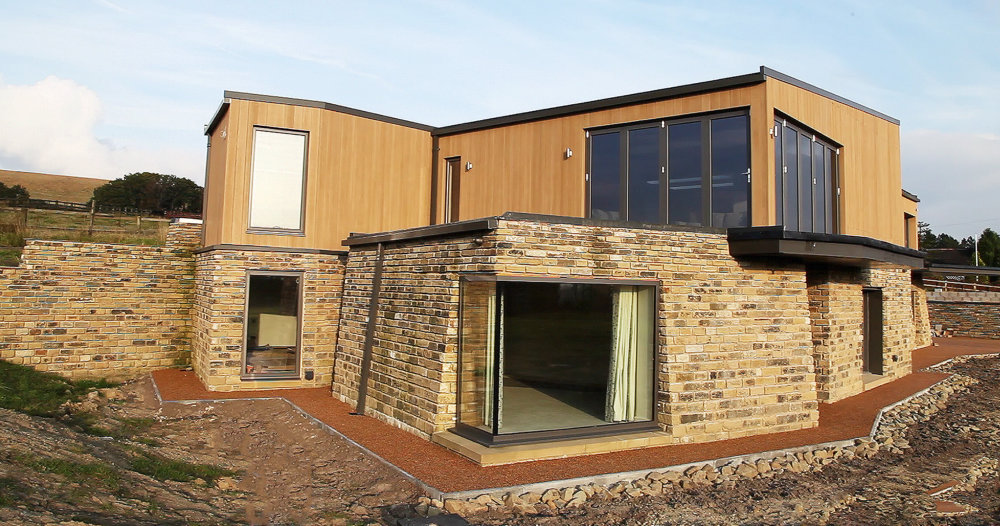 For the 2nd week in a row, the self-build property featured on Channel 4's Grand Designs showcases products from leading fenestration supplier Senior Architectural Systems.
On 12th October 2016 Grand Designs saw Senior's thermally efficient aluminium SCW+ curtain wall, PURe® windows and SPW600 doors installed into a sleek, black clad, three-bedroom house and artist studio in Essex. In Kevin McCloud's words "A triumph of light and colour."

The following week (19th October 2016) it was the turn of Senior's Hybrid timber/aluminium composite windows, doors and curtain wall to take centre stage.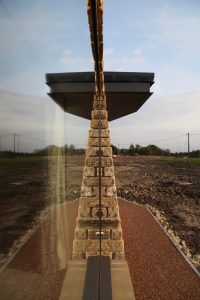 Builder and bricklayer Paul Rimmer who has spent the last 40 years renovating brick built Victorian houses set out to build a dream home for himself and wife Carol. But rather than sticking to the medium of bricks, Paul decided to retire and plough his life-savings of £350,000 into hand-building a state-of-the-art wooden home.
His vision was to create a five-bedroomed, zero carbon home on greenbelt land in Egerton, a short 15-minute drive from the Lancashire town of Bolton.  To achieve zero carbon status – a government initiative which was vital to the success of the planning application – a timber framed design together with stone and wood cladding by architect John Pickup from The Intelligent Design Centre was chosen.
To further ensure minimum energy loss, Senior's highly thermally efficient Hybrid range of windows, doors and curtain walling was fabricated and installed by Alphamet Aluminium. The Hybrid Series 3 Curtain Wall, Series 1 Sliding Door and tilt turn windows featured powder coated aluminium on the exterior for durability and low maintenance, plus engineered timber on the interior for a natural look and feel.
Despite the usual TV dramas along the way – mainly weather and cash flow problems (the project went £200,000 over budget), the house is now almost finished and the couple hope to spend their first Christmas ensconced in their beautiful state-of-the-art new home.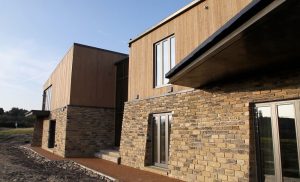 Visiting the property for the final time Kevin McCloud pronounced the building "Quite magnificent and solid – a structure that emanates power and of course generates it too" He went on to say "This is looking good – all of that grey metal detailing – the capping work – the windows – it looks great."
The couple even managed to match the colour of the kitchen units to the grey powder coated aluminium exterior of the Hybrid window frames – a nice design touch, bringing the outside in.
Likening the house to a mini fortress, McCloud described the house as "a large low energy viewing box pointing south to maximise solar gain through the windows, especially that large glass portcullis in the entrance" – rather a novel way to describe Hybrid curtain wall!
But best of all the couple loved their new home – castle or not.
The episode is available to view on demand for the next 30 days here: http://www.channel4.com/programmes/grand-designs/on-demand/57385-002