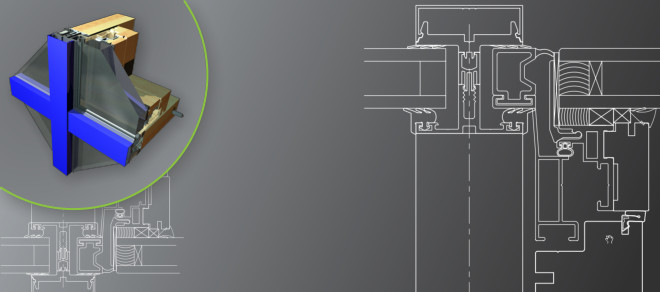 Hybrid Series 3 Frameless casement windows are designed for use in Hybrid Series 3 Curtain Wall applications, giving a flush, seamless façade.
As part of the Hybrid range the Series 3 Frameless Casement Window is a high insulation composite system featuring responsibly sourced engineered timber internally with a flush bonded glass exterior.
Developed to meet current and future building regulations, Hybrid Series 3 Frameless casement windows have impressive U values and thermal performance.
Available Configurations:
Weather Rating tested to BS 6375-1:2009 achieving 600Pa air permeability, 600Pa water tightness and 2400Pa wind resistance.
Able to receive glass and infill panels up to 28mm depending on weight.