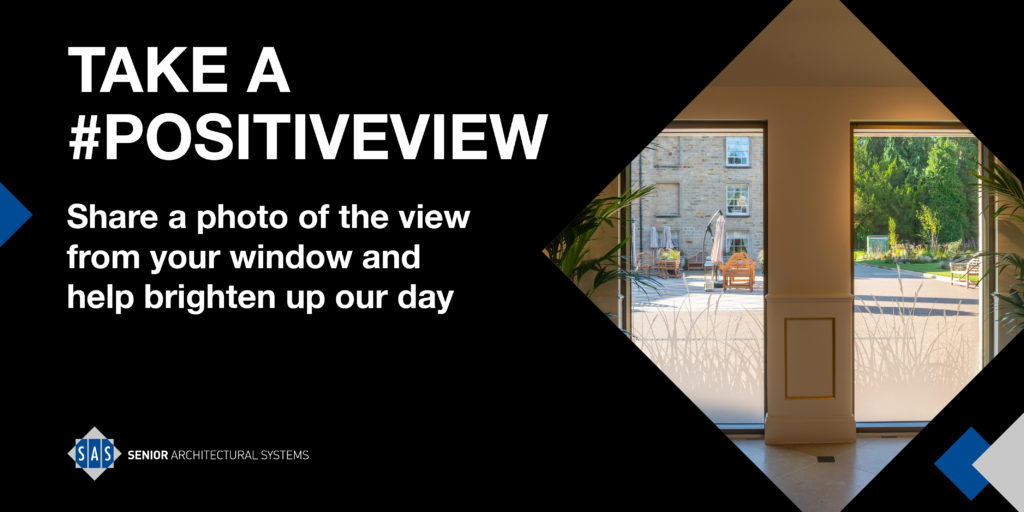 At a time when there is much uncertainty and fear on social media, Senior Architectural Systems is launching a new campaign to create a little light relief for those people who are self-isolating or working from home because of COVID-19.
The new #PositiveView campaign encourages people to share photos of the view from their window and with the start of spring just around the corner, there will hopefully lots of picturesque images to enjoy. As well as brightening up people's social media feeds, Senior hopes that the new campaign will help encourage interaction between colleagues, clients and even strangers who may all be feeling the effects of loneliness through home working and social distancing.
Commenting, Senior's marketing manager Jonny Greenstreet said: "People are now, more than ever, reliant on modern technology to keep in touch with friends, family and work colleagues but for some, it is a difficult time to be on-line. There is an obvious need to keep up to date with the latest news as it unfolds but it's also important to take a break once in a while. We hope that the #PositiveView campaign will be a welcome distraction and may help to lift a few spirits over the challenging times ahead."
To get in involved, simply take a photo of the view from your window and share using the #PostiveView hashtag on LinkedIn, Facebook, Twitter or Instagram.