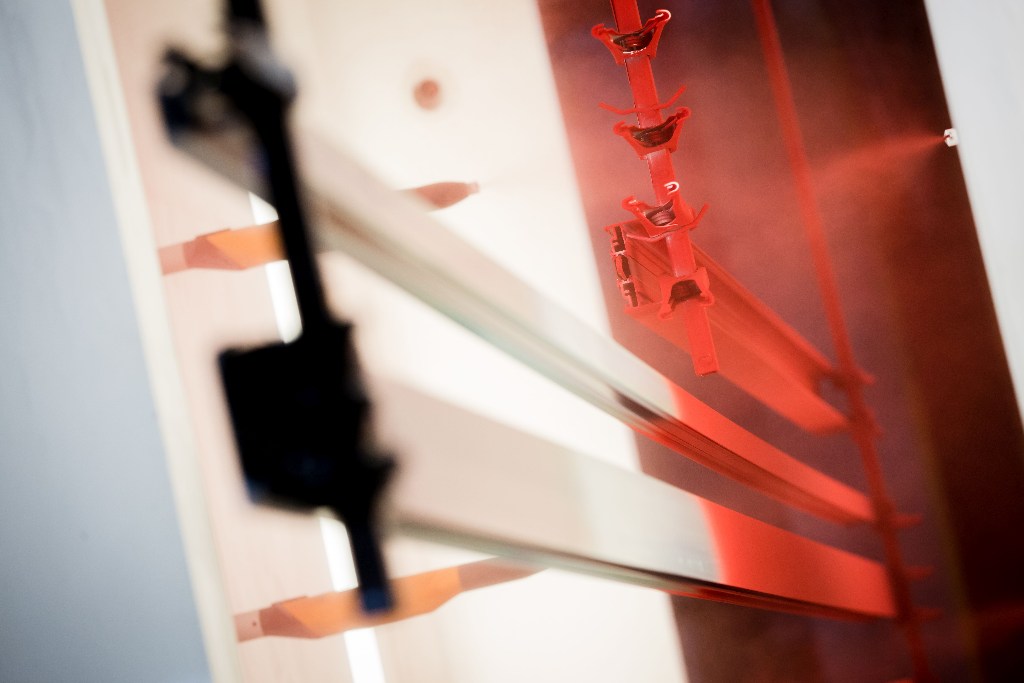 New advances in powder-coating technology are giving aluminium fenestration systems more design potential than ever and thanks to Senior Architectural Systems' range of in-house support services, finding the right finish has never been easier.
As the UK's largest privately-owned aluminium fenestration systems company, Senior has invested heavily in both its product range and service offering, and its state-of-the-art powder coating facility at its headquarters in South Yorkshire is one of the most technically advanced and environmentally efficient in the country. With powder coated aluminium offering huge benefits in terms of both decoration and protection, Senior has also developed a comprehensive support package which includes technical advice and guidance in choosing from the variety of colours and finishes available.
From its in-house facility, Senior is able to powder-coat its extensive range of aluminium windows, doors and curtain walling systems in an almost limitless range of colours. As well as providing standard RAL colours, the company's high-quality colour matching service also enables bespoke shades to be created which can then be specified as single or dual colours. As well as offering aesthetic appeal, powder-coated coloured aluminium profiles can play an important role in wayfinding and navigation around buildings.
Senior's advanced powder-coating offering also includes a number of high-performance finishes that help to boost the already impressive durability and strength of aluminium by giving the fenestration systems improved resistance from weathering and corrosion. Specifiers can choose from standard matt, satin or gloss finishes or for a traditional metallic look, anodised and mill finishes are also available. In keeping with the latest architectural design trends, Senior is also able to provide guidance on the new generation of bespoke decorative and textured finishes, as well as specialist coatings such as those that offer anti-bacterial properties or higher resistance to exposure to UV light and humidity.
By keeping its focus on services being in-house rather than out-sourced, Senior has been able to improve the efficiency of its powder coating service in more ways than one. Significant investment in the paint line machinery, fuelled by the company's long-term commitment to sustainable manufacturing techniques, has helped to dramatically reduce the amount of waste product sent to landfill. All other by-products from the coating process are also separated, cleaned and recycled.
As well as operational efficiency, Senior has identified ways to reduce the potential risks associated with powder coating in terms of cost and delays to the construction programme by offering a reliable and quick turnaround. Senior also offers nationwide delivery and a 25-year warranty on all standard coatings.