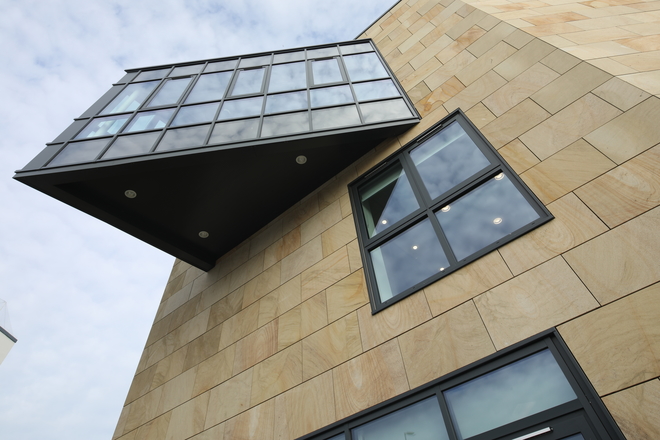 Building regulation compliance doesn't have to be a chore thanks to leading aluminium fenestration manufacturer Senior Architectural Systems, whose patented thermally-efficient PURe® aluminium windows not only work with the new lower U-value targets but are also easy to work with.
Senior's patented PURe® aluminium window system has been specifically developed and refined through close collaboration with the company's extensive fabricator base to ensure that it is simple to fabricate, install and maintain.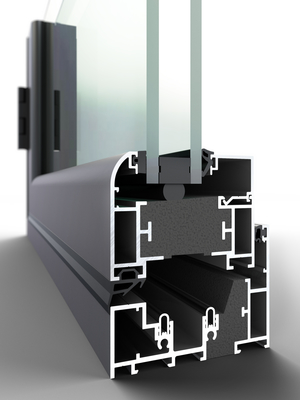 Despite its impressive thermal-efficiency and unique PUR thermal barrier which gives the system the potential to achieve U-values as low as 0.71 W/m2K when calculated as a CEN commercial standard window, the PURe® window system doesn't require any special tooling or training. It is also competitively priced, representing excellent value for money and significantly out-performing standard systems in terms of its thermal efficiency.
Non-toxic and safe to handle and manufacture, Senior's PURe® aluminium windows have been constructed using mitred corners, joined with crimped or mechanical cleats. The system also features alignment chevrons to assist in achieving clean and accurate mitres and in line with good practice, a propriety sealant is used on all metal joints. For further ease of fabrication, the system's integral transoms and mullions are scribed around the outer frames and fixed with either screw ports or shear blocks.
Senior's PURe® range of aluminium windows are available in a variety of styles and configurations, including casement, tilt and turn, overswing reversible and parallel push opening, each able to achieve low U-values that exceed current building regulations. Offering exceptional design flexibility, the PURe® aluminium window system is also available in a wide range of colours and finishes via Senior's in-house powder-coating facility.
Senior's sales director James Keeling-Heane said: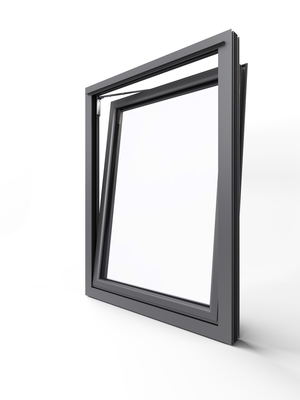 "We've always worked closely with our fabricators and installers to give them what they want, when they want it and we're pleased that we're ahead of the game in terms of offering our customers a compliant, low U-value aluminium window that not only complies with the new targets but is easy to work with. It's also tried and tested, having been used extensively on projects since its launch in 2015 and becoming a popular choice with both main contractors and architects alike. At a time when the industry is experiencing so much change and upheaval, we're committed to helping our customers stay on track by giving them a reliable, cost-effective and compliant solution – and that solution is PURe®, pure and simple."
For more information, contact us.