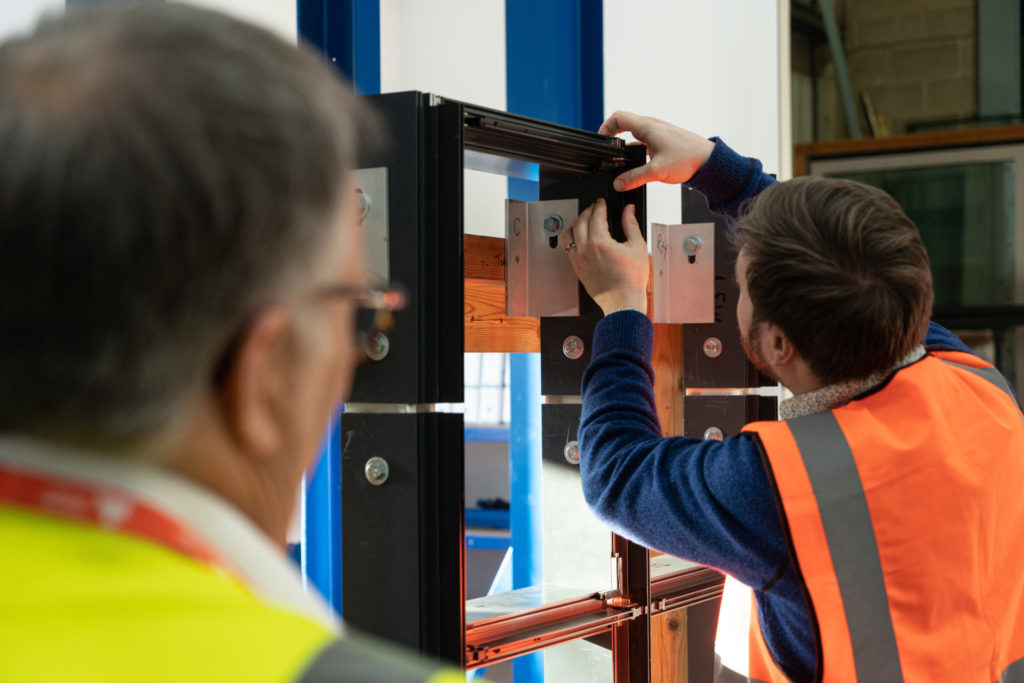 In this brave new world of litigation, staff training is more important than ever. In fact, evidence that your staff have the correct training is now often required as part of the tender process. Even more crucial, the correct training can help to keep your workforce safe and prevent costly mistakes.
In this blog post, we look at the top 6 reasons why training is vital in the fenestration industry and how it can give your company a competitive advantage.
1. You're more likely to win bids
As part of the tender process, many clients and main contractors now require evidence that the supply chain workforce have the correct training and qualifications. They will want to make sure that your staff are competent, highly skilled and that they are keeping up to date with new products, product modifications and best practice. So, by training your staff, you are more likely to win the bid.
2. Helps keep your staff safe
Health and safety training should be part of your training plan for all staff. But correct training in how to manufacture and install your chosen fenestration systems, can also help to prevent accidents, moving and handling injuries and the misuse of tools and equipment.
3. Ensures best practice
Training will also help to ensure that best practice is always followed. These are the guidelines and procedures that have been shown to give optimal outcomes and profits compared to using any other method. Use of best practice can help to keep the project on time and on budget as well as ensuring the safety of the workforce. For example, best practice requires that:
Workers are properly trained and competent
There is proper supervision with clear instructions
The right tools, equipment and safety clothing is available and used
There is awareness about health and safety
4. Future proofs your business
Finding the right staff with the right skills is becoming increasingly difficult in the construction industry. For many companies this so called "skills gap" is proving a major barrier to future growth and expansion of the business. The gradual decline of apprenticeship schemes have made it hard for young people to develop the skills they need to be able to pursue a successful career in the fenestration industry. One way around this is for employers to take on unskilled staff and carry out their training in-house. This will include taking advantage of any bespoke product training offered by fenestration systems suppliers. Having well trained staff means that you have the right people in place as your company grows.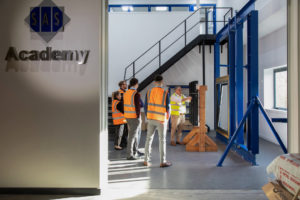 At Senior we are so concerned about the skills gap our fabricators face, that we have set up our own training academy at our headquarters in Denaby, just outside Doncaster. Here both fabricators and main contractors can come to receive bespoke training on our innovative fenestration systems. We cover the theory, then put it into practice in our fully equipped workshop. It's not just about how the product works, but also covers the key issues of health and safety, sustainable construction techniques and best practice. Having a cross-section of different ages and levels of experience taking part in the same training session can also generate some great discussions and be a valuable team building exercise.
5. Every system is different
There are many suppliers of fenestration systems and the design and performance of each system will vary. That's why it is essential that your staff undergo bespoke training in both fabrication and installation of the fenestration systems that you offer. This will help you to get the most out of the product, ensure that correct procedures are followed both in the factory and on site and reduce the likelihood of costly and time-consuming mistakes. It will also help you to feel confident that the system you have chosen is suitable for a particular project and will meet the requirements of the contract.
One of the benefits of choosing Senior as your aluminium fenestration system supplier is that we are a privately-owned UK company and so can offer bespoke training at our purpose-built training centre in the UK. Sending your staff on one of our training courses will help to make sure that the quality of your fabrication and installation will enhance your company's reputation.
6. Helps to motivate and retain staff
Training your staff is also fantastic for their personal and professional development. It gives them confidence that they are carrying out their work correctly, makes them feel a valued member of the team, helps them to see that it is a career rather than just a job and inspires company loyalty. All this means that it is more likely that your staff will remain motivated and want to continue working for your company.
If you would like to find out more about the bespoke training for fabricators and installers available at Senior Architectural Systems, please contact your local technical sales manager or call 01709 772600 and ask for the training department.