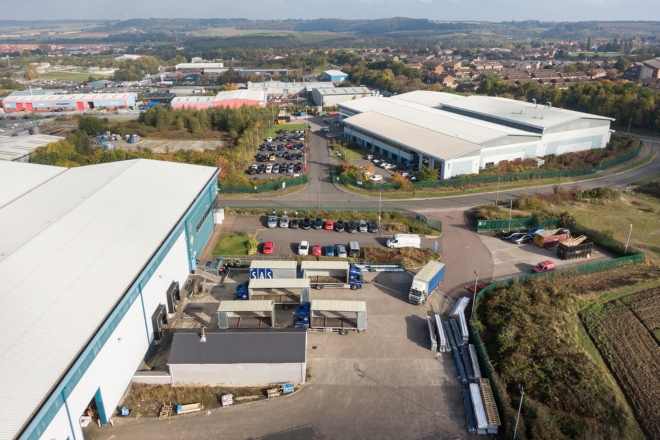 Senior Architectural Systems, the UK's largest privately owned aluminium fenestration solutions provider, has invested in its in-house powder coating facility to offer its customers a more practical and cost-effective alternative to anodised aluminium.
Senior can now offer a new ultra matt powder paint coating from Akzo Nobel which offers the same visual appearance as anodised aluminium but with a more consistent finish, superior colour retention and enhanced durability.
The new ultra matt finish can achieve the same aesthetic appeal of anodised aluminium but with better consistency, particularly between joints, and the extra advantage of allowing marks and scuffs to be repaired on site. It can offer enhanced durability, with up to five times more colour retention than standard coatings, and is competitively priced. The ultra matt coating can also help reduce the embedded carbon calculation associated with the adonising process, as it is far less time intensive, produces less waste and is completely solvent-free.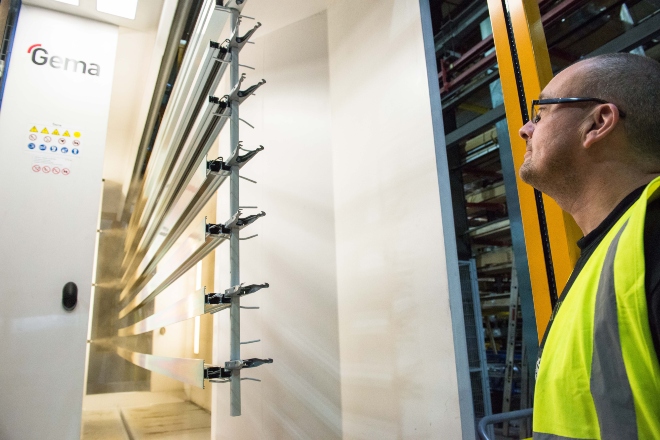 Senior's aluminium fenestration systems, finished in this new ultra matt coating, are currently being installed at a new commercial office project in Manchester which is at present the largest live project in the UK to utilise this new powder coating innovation.
Commenting, James Keeling-Heane, sales director at Senior Architectural Systems said:
At Senior we are proud to offer a wide range of specialist finishes in both RAL and limitless bespoke colours. As well as focusing on design flexibility, we have recently extended our in-house service to include more performance-based coatings, such as anti-bacterial and UV resistant finishes, but we appreciate that many of our fabricator and specification clients still prefer the look of anodised aluminium. That's why we wanted to ensure that this part of our service also benefited from the latest innovation and investment." "We are delighted to be able to offer this new paint finish which emulates the look of anodised aluminium but provides a more consistent and durable finish. We are also proud that our aluminium systems will be used in conjunction with Akzo Nobel's new coating on a new contract in Manchester and we will share more details of this scheme as work progresses."
As powder coating can be an energy-intensive process, Senior has invested and developed its in-house powder coating facility to be as efficient as possible, and specifically to reduce the amount of waste product being sent to landfill. As Senior can undertake all powder coating requirements at its Yorkshire facility without the need to outsource, embedded carbon through transportation can be reduced by consolidating deliveries. The risk of delays to project timelines is also reduced as the complete powder coating process is managed by Senior in-house.