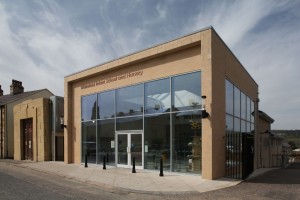 When architect Andrew Howarth from Lancashire County Council set out to design a brand new building for Whitefield Infant School and Nursery in Nelson, East Lancashire, the aim was to provide an inspirational learning environment for future generations.
With a budget of just £7 million and a tight timeframe of 72 weeks to complete the heritage project, it was essential that all components specified were both competitively priced and readily available with short lead times.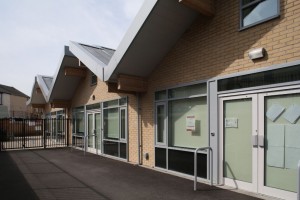 This is just one of the reasons why Senior Architectural Systems' aluminium SCW+ curtain wall, SPW 600 windows and SPW 501 doors were chosen for the project. Not only are they thermally efficient and aesthetically pleasing but thanks to the company's in-house powder coating facilities and almost a quarter of a million square feet of warehousing, Senior were able to guarantee delivery dates with impressively short lead times. This enabled Preston firm A W Glazing to fabricate and install the fenestration to meet specified deadlines.
Main contractor Conlon construction was awarded the contract to demolish and reuse existing derelict industrial and residential buildings and construct a two-storey property spanning 20,990 sq. ft. The new school was finished on time, ready for pupils to move in at the beginning of the autumn term and comprises 14 modern classrooms, a main hall, dining room, library and staff facilities. The project also included substantial external works, to construct playgrounds, outdoor classrooms, a walled garden, pond and nature study area.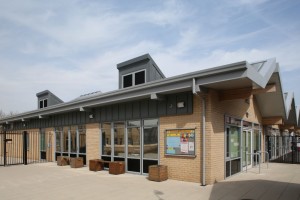 According to Phil Ashall, contracts manager at Conlon Construction, the success of the project was down to the way that all parties involved in the project worked together in a proactive and professional way.
Whitefield Infant School and Nursery was officially opened by Mr. Elland, Chairman of Lancashire County Council in March 2015 and is proving to be a huge improvement in both the look and functionality of the school whilst helping to maximise the learning and teaching opportunities for both staff and pupils.