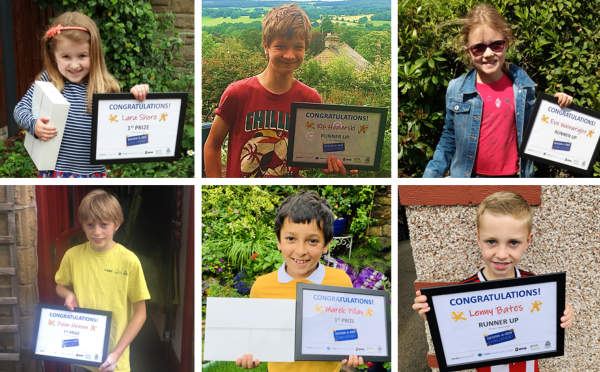 The winners of a creative competition that was launched at the start of lockdown by Senior Architectural Systems and three fellow companies to provide inspiration and an opportunity for youngsters to learn more about design, construction and engineering, have now been announced.
Tasked with using their imaginations to create their very own dream den, children from across South Yorkshire and Derbyshire have submitted a variety of design ideas using drawings, photos, models and actual builds across three age groups. They were particularly encouraged to think about sustainability and how recycled materials can be reused or upcycled to feature in their very own eco-friendly den design.
The 'Design-A-Den' competition was devised by architectural practice Peak Architects, with help from Senior Architectural Systems, commercial interior design and fit-out specialist OVO Spaces and social housing provider Great Places Housing Group.
The judging panel included a representative from each company with guest judge, Lord Burlington, Chair of Devonshire Educational Trust, also rising to the challenge.
Commenting, Lord Burlington said:
"A huge well done to all participants, I was so impressed by the imagination and effort that was on show, a real celebration of childhood! I was inspired by the creativity displayed making it a very difficult in reaching a decision."
Commenting, Peak Architects' Director, Paul Holden said:
"We have been totally overwhelmed by the volume and high quality the Den Designers have produced. It has been so uplifting to see evidence of how well informed our younger generation is when it comes to sustainability and recycling. The creativity and imagination certainly hasn't been dampened given the recent lockdown restrictions."
The winners are:
First Prizes:
Lara Shore (4 years) from Sheffield, Marek Pillay (8 years) from Sheffield, Dylan Heason from Grindleford (11 years) – all win an iPad.
Runners up:
Lenny Grimes (5 years) from Handsworth (Eve Wainwright (8 years) from Sheffield, Kip Homerski (11 years) from Baslow – all receive an art set.