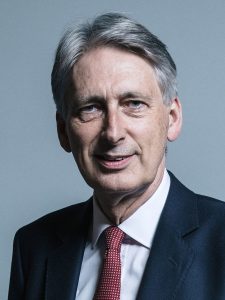 Today (13th March 2018) the Chancellor Philip Hammond delivered his Spring Statement.
Growth Forecasts revised up
He painted a picture of good news for the British economy with growth in 2017 of 1.7%, an increase on the 1.5% forecast at the last budget. This has led the OBR (Office for Budget Responsibility) to revise up their forecast for 2018 from 1.4% to 1.5%. Looking further ahead the OBR's growth forecasts are 1.3% in 2019 and 2020, 1.4% in 2021 and 1.5% in 2022.
Tackling the housing market
Mr. Hammond said that at the heart of their plans for building an economy that works for everyone is the government's commitment to tackling the challenges in the housing market, with an investment programme of £44 billion to raise housing supply by 300,000 a year by the mid-2020s.
He updated the house on their progress so far:
"We are working currently with 44 authorities who have bid into the £4.1 billion infrastructure fund to unlock homes in areas of high demand."
"We're concluding housing deals with ambitious authorities who've agreed to deliver above their local housing need."
 "We've just agreed a deal with the West Midlands who've committed to delivering 215,000 homes by 2030/31 facilitated by a £100m grant from the land remediation fund. "
The housing minister Dominic Raab will make further announcements over the next few days on the housing infrastructure plan.
Help for small builders
Mr. Hammond said that the government will more than double the size of the housing growth partnership with Lloyds banking group to £220 million to provide additional finance for small builders. He is also going to launch a call for evidence on how to eliminate the scourge of late payments and will release up to £80 million to support small businesses in funding apprentices.
More affordable housing for London
According to the Chancellor, London will receive an additional £1.7 billion to deliver a further 26,000 affordable homes including homes for social rent, taking total affordable housing delivery in London to over 116,000 by the end of 2021/22.
Helping first time buyers
In the 2017 autumn budget the chancellor announced stamp duty relief for first time buyers. So far Mr. Hammond estimated that 60,000 first time buyers had already benefitted from stamp duty relief.
Investing in construction skills
Mr. Hammond said that next month £29 million construction skills fund will open for business to fund up to 20 construction skills villages around the country.
Commenting on the Spring Statement, Senior Architectural System's managing director Mark Wadsworth said "At Senior we can confirm that growth in 2017 was higher than expected with our own sales targets easily exceeded.  The revised economic growth for the UK as a whole – up by 0.1% is good news and it is encouraging to see the government investing in construction skills, tackling the problems of late payments and helping small businesses to fund apprentices."
"Any investment by the government in construction is to be welcomed, but we are particularly pleased to see the £44 billion being invested in raising house supply. Earlier this year we launched a new range of innovative aluminium windows and doors for the domestic housing market, so this investment has come at a particularly opportune time."
"Mr. Hammond said that there is light at the end of the tunnel and that forecasts are there to be beaten. The UK did that in 2017 and at Senior we're determined to do so again in 2018."
Photo by Chris McAndrew