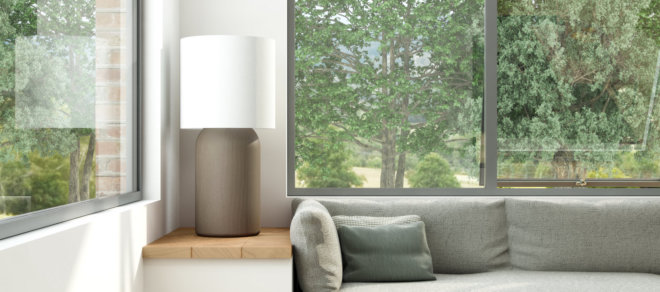 With a successful track record of delivering complex glazing solutions for the commercial sector, Senior Architectural Systems is also helping customers working in the domestic market enjoy a wide range of flexible design options thanks to the development of the company's new super-slim Ali VU aluminium window.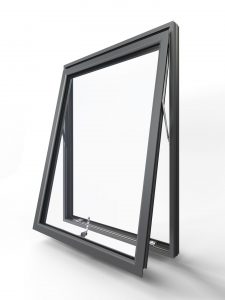 Combining an impressive thermal performance with exceptional slim sightlines to help create light and airy interiors, Senior's new Ali VU aluminium window has a frame of just 38mm when specified as a fixed light or 66mm with a standard vent option. Thanks to the strength of its robust aluminium frame, the Ali VU window is available in a range of vent sizes up to a maximum of 1400x1400mm to give the attractive wide views that homeowners desire. For larger projects, Senior's in-house team of technical advisors can provide further help and advice.
The new Ali VU window is also available in an unlimited range of colours and finishes thanks to another of the manufacturer's in-house resources – Senior's state of the art powder coating facility.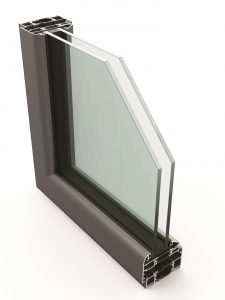 Further design flexibility is offered by Ali VU's choice of configurations, including flat faced, stepped faced or radius vents, and square or chamfered beads. Available with a standard or ovolo feature outerframe, Ali VU is also equally suited for use in contemporary style homes or as a modern, energy efficient replacement for heritage style steel windows in both commercial and residential buildings.
Commenting, Senior's sales director James Keeling-Heane said: "From our extensive experience of working with architects in the commercial sector we understand the importance of design flexibility and this is something we are keen to offer our trade customers with our new domestic range.  Our Ali VU aluminium windows, and complementary Ali FOLD aluminium doors, have been designed to be flexible, offer exceptional performance and to be easy to fabricate and install, and the feedback we are getting from our trade customers has been really positive.  Aluminium systems have huge potential for success in the domestic market and we are proud to be able to show the trade what this wonderful metal can do!"