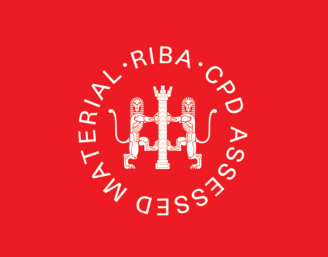 Enhance your personal proficiency
Continuing Professional Development (CPD) helps you keep up-to-date with the latest industry and technical developments as well as enhancing your personal proficiency.
For Architects and Specifiers, the Royal Institute of British Architects, RIBA have specific CPD requirements for chartered members, to make sure that you always have the skills you need to stay competent and to protect yourself and your practice.
Gain double CPD points with RIBA approved CPD Seminars
Senior are developing a range of RIBA approved CPD seminars for architects and specifiers to gain CPD points. The first two of these are touring the UK as part of the RIBA CPD providers Roadshows. RIBA members can gain double CPD points when attending either seminar at one of the RIBA Roadshows.
Save time with an in-house CPD seminar at your offices
Senior also offer in-house presentations of our CPD seminars. These one hour seminars are free of charge and can be run over lunchtime at your offices to make best use of the working day. Again because they are RIBA approved, our in-house CPD seminars attract double CPD points.
The Seminars
This RIBA approved CPD seminar looks at latest legislation, design challenges and material choices when sourcing and designing sustainable fenestration solutions to meets clients' requirements.
It explains what is meant by the terms 'Sustainability', 'Cradle to Cradle' life cycles and 'Urban Mines'. Aluminium, for example can be recycled almost infinitely with long life cycles between uses, leading to high level of aluminium being available in our cities.
We look at how changes in current legislation, the need for material certification and a greater emphasis on sustainability are driving product development in the fenestration industry. BREEAM certification for new buildings is discussed and we show how with careful design and specification of the fenestration material and glass a BREEAM excellent rating can be achieved.
The seminar covers design challenges when trying to work towards a sustainable solution and we explain how your choice of fenestration product needs to be considered as part of the overall building. It is essential to fully understand the inherent properties of your chosen fenestration material and how they affect your design.
Finally we look at some real life projects which show that despite the constraints of legislation and guidelines, you can still design award winning building with flair and impact.
This CPD is accredited under the RIBA CPD Core Curriculum subjects:
Designing and building it: design, construction, technology and engineering
Climate: Sustainable Architecture
The aim of this RIBA approved CPD seminar is to help architects and specifiers to accurately identify and overcome the detailing and interface issues when specifying windows, doors and curtain walling.
Featuring real life commercial and domestic applications, the seminar looks at best practice for overcoming challenges such as acoustic improvement, compliance with the latest building regulations (including the new Part L carbon uplift) and designing sustainable BREEAM rated buildings using the latest technological advances.
The cost benefits of designing out problems from the outset and using a structural engineer to calculate wind loads and barrier loads are explained.
Construction and site limitations are also discussed together with value engineering best practice. In particular we consider ventilation, acoustics, interfaces and U values together with installation challenges such as hardware, drainage, perimeter fixing & sealing and CE Marking, testing and glass size.
Finally we look at important considerations when choosing a specialist fenestration sub-contractor and the role of BIM in helping you achieve substantial cost savings for new projects.
This CPD is accredited under the RIBA CPD Core Curriculum subjects:
Designing and building it: design, construction, technology and engineering
Climate: Sustainable Architecture