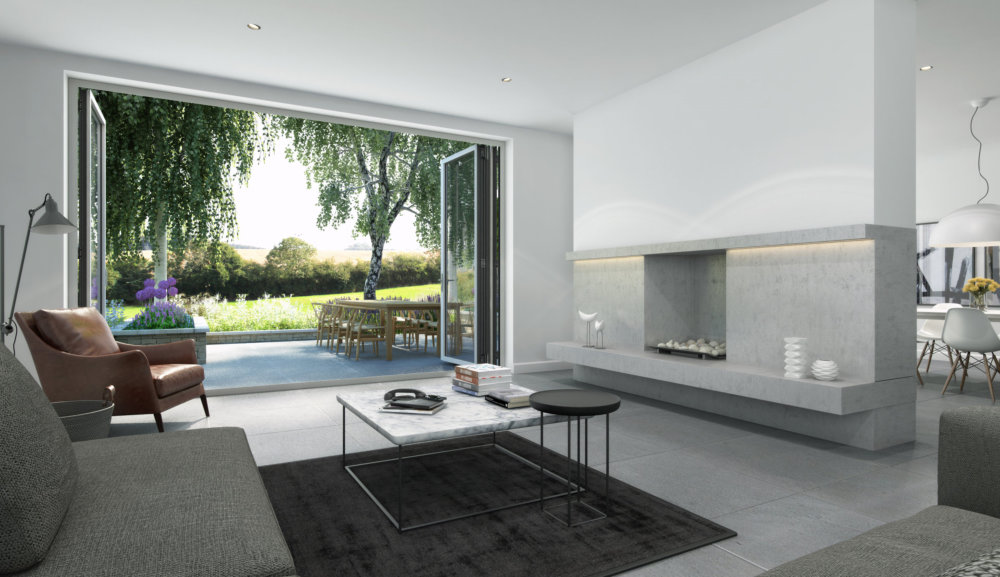 The many benefits that aluminium doors offer have long been recognised in the commercial sector. Now increasingly, this magnificent metal is making a comfortable home for itself in the residential market. Our technical sales manager Eilidh Hudson explains why.
Bi-fold and patio doors represent a significant investment for the homeowner, but the good news is that they can add value to a property in more ways than one. With the trend for open-plan living still extremely popular, glazed doors can maximise the sense of light and space by providing easy access and views of the garden or conservatory. They also make a property hugely desirable, helping to increase resale potential and creating a more flexible and modern living space.
There are plenty of reasons why people choose to add bi-fold and patio doors to their property. And now, thanks to the latest innovations in the design and manufacturer of door systems, there are even more reasons to choose aluminium.
Worth its mettle
Traditionally, the choice between UPVc and aluminium door systems would often come down to the homeowner's budget. Although UPVc remains the lower cost option, the long-term value that aluminium doors offer has seen its popularity in the domestic market dramatically increase. Indeed, the superior performance and robust durability of the new generation of aluminium doors, such as Senior Architectural Systems' Ali FOLD range, can make aluminium the more cost-effective choice. Unlike UPVc systems, which can start to look old and tired after several years, Senior's aluminium doors are built to last with a life expectancy in excess of 40 years.
Senior's Ali FOLD door system has also been designed to offer even easier maintenance and allows door handles to be easily changed without the need to de-glaze the door. Combining flexibility and longevity, aluminium doors such as Senior's Ali FOLD represent great value for money.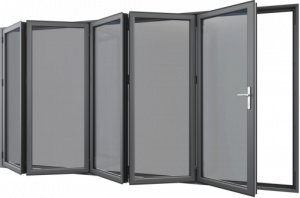 Sleek and stylish
It's not just monetary value that aluminium doors can add to a property, but aesthetic value too. Indeed, one of the major advantages of aluminium doors over UPVc is their attractive appearance. The inherent strength of aluminium means that larger glass units can be supported in much narrower frames, resulting in sleek and slim-profile aluminium doors which 'open up' a room and maximise the flow of light. Aluminium doors are available in an almost unlimited selection of colours and finishes both inside and out, and with an extensive choice of styles and configurations. This flexibility means that aluminium doors can match any design scheme making them ideal for a wide range of homes.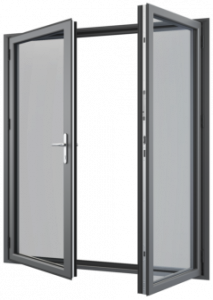 Safe and sound
Of course, appearance isn't everything. All door systems, whether aluminium or UPVc must offer a level of security. With this in mind all Senior's doors are tested to PAS 24, easily achieving compliance with the recently launched Approved Document Q code. The robust construction of aluminium doors is a major plus point.  All configurations in Senior's Ali FOLD range – folding sliding, single or double doors – are robustly constructed providing peace of mind for both trade installer and their customers.
Acoustic and thermal performance is traditionally an area where UPVc systems have had the edge. However, technological advances in the development of aluminium systems mean this is no longer the case.  The use of a high-performance polyamide thermal barrier in Senior's Ali FOLD doors makes them incredibly energy-efficient and able to achieve exceptionally low U-values. The system is also future-proofed, being able to receive double or triple glazing up to 48mm for even greater thermal and acoustic performance.
Trade benefits
As well as meeting the design and performance requirements of the homeowner, the new generation of aluminium doors has also been developed to make life easier for both fabricators and installers. So, as well as offering an innovative range of performance characteristics, Senior's Ali FOLD doors are also simple to fabricate using existing tooling. They've also been cleverly designed with a range of additional features to ensure they are both easy to install and adjust. The mark of a good manufacturer is providing excellent customer service, short lead times, reliable deliveries and high-quality technical support. And that's exactly what Senior aims to provide. In fact, a key part of our business ethos is ensuring that we can give our customers what they want when they want it. As more and more homeowners start to 'Ask for Ali', we are committed to ensuring our trade customers are ready to respond.