Offering exceptional durability which outperforms traditional timber windows, as well as providing a sleeker, more aesthetically pleasing finish than UPVC, aluminium is a popular choice of building material and a perfect framing solution for fenestration systems. Our national specification manager Andrew Cooper looks at the some of the top reasons why aluminium frames are worth their mettle.
Daylighting
"With the desire to maximise the flow of daylight often a key consideration for projects across the sectors, facades that feature 'less frame and more glass' have become increasingly popular and it is here that aluminium fenestration systems have really come into their own.  Aluminium systems are ideally suited for this type of application as the material's inherent strength allows it to carry the weight of larger spans of glass so that even the slimmest of frames can provide exceptional security and durability."
Thermal efficiency
"Most aluminium framed windows use a polyamide barrier to create a thermal break and provide increased protection against heat loss.  However, the ever-changing building regulations and requirements for even lower u-values has created a need for aluminium windows to offer even greater levels of thermal performance. One pioneering innovation is Senior's patented PURe® aluminium windows and doors system which can achieve U-values as low as 0.71W/m2K when calculated as a commercial CEN standard window and 0.93W/m2K when calculated as a CEN standard door. The system is the first on the UK market to incorporate a thermal barrier made from expanded polyurethane foam; a material that is more commonly used in insulation and cladding products and that has long been recognised for its excellent thermal properties."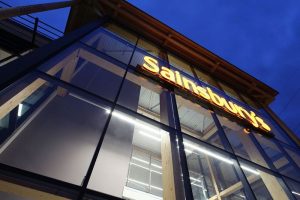 Sustainability
"As aluminium can be fully recycled again and again without any detriment to its quality, it is a truly sustainable building material. Plus, the PUR thermal barrier in our PURe® windows and doors can also be re-used as fillers for other products, with no requirement for landfill. As well as offering exceptional environmental benefits, the intrinsic strength and durability of aluminium provides specifiers with a low-maintenance solution that is built to last."
Colour choices
"With the ability to create the full range of standard RAL colours or specific colours for a more bespoke solution, powder coated aluminium frames can make a real design statement.  Dual colour options to create a different look for the exterior and interior surface of the frames are also very effective and as well as adding aesthetic value to the exterior facades, the use of contrasting colours internally can play a vital role in assisting wayfinding around buildings."
If you would like to discuss specification of any of our aluminium systems please contact your local Architectural advisor who will be happy to help.